Are you looking for some DIY Cricut Halloween Decor for your home? These light-up Halloween trick or treat and out-of-candy porch buckets are the perfect item to put outside on Halloween night. This bucket is similar to the light-up camping buckets, but for Halloween.
How to Make a Halloween Light Up Porch Bucket
Making this project was very quick and easy. Like under 20 minutes easy. All I did was load my designs into design space, cut them, weed them, and apply them to the bucket. I wasn't in the mood to design files so I found some on Designbundles.net and used those.
To make this project you'll need:
Cricut Machine (or whatever cutting machine you have)
Permanent Vinyl, Black
Transfer Tape
2 or 5-gallon white bucket and lid – I added a link to one on Amazon, but these are a lot cheaper at stores like Home Depot, Lowes, or Walmart. They're in the paint section. I paid like $5 for a bucket and lid at Home Depot and they also have black and orange lids which would be cute for Halloween.
Multi-Color Light (I got mine from Target. It's for inside a pumpkin)

How to make it:
You'll want to get your designs and download them to your computer. You don't have to use the ones I used, Any design will work or you can create your own.
Upload them into design space and place them on the Canvas.
Size them to the size you'll need. From the bottom of my bucket up to the line was 7 inches, so I made my design 6 inches.
Cut them out with Permanent Black Vinyl.
Weed.
Use Transfer tape to apply them to the bucket.
Add the light inside, turn it on, and place it on your porch. If you want you can use a command strip to hold the light in place so it doesn't slide around in the bucket when you move it.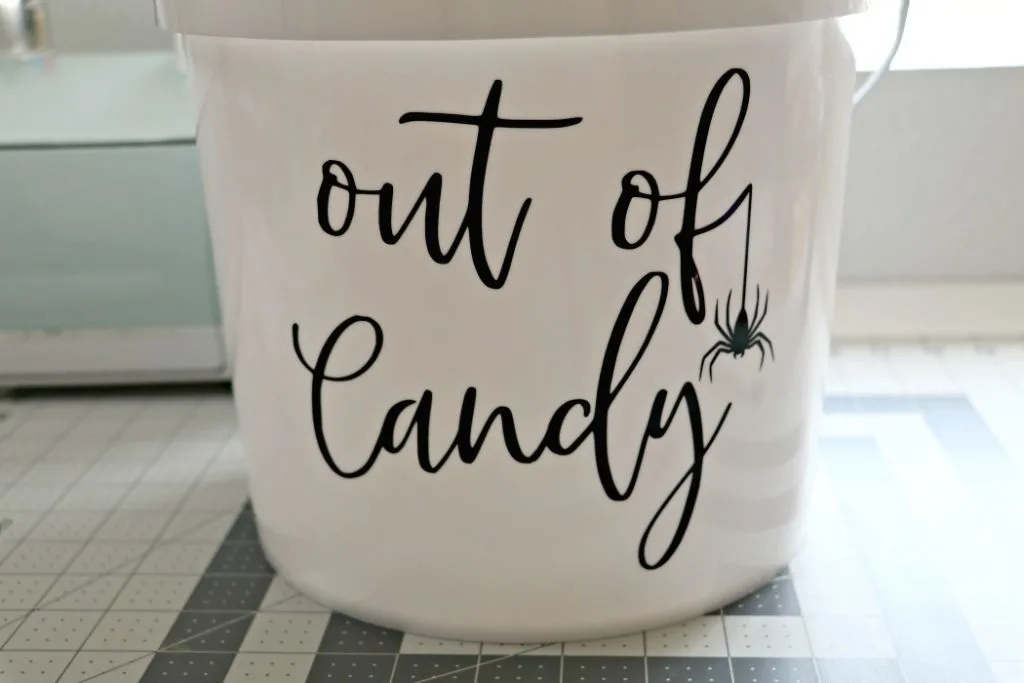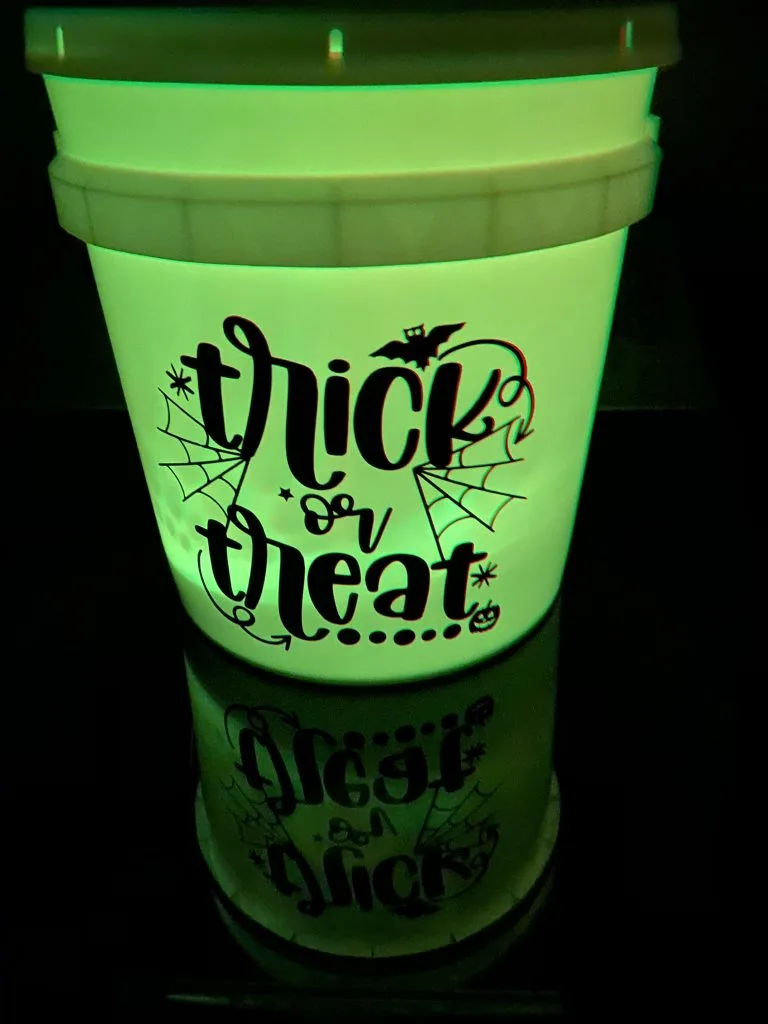 This bucket is so cool and the kids love it. Happy Halloween Friends!
This post contains affiliate links. It costs you nothing to use these links, but I earn a small commission when you shop through them. These help to keep the lights on at TheDenverHousewife.com