Cricut Halloween crafts can be fun, spooky, and even silly. Since the Cricut is so versatile, there are so many different things that can be done when it comes to making creative designs and cute crafts.
Halloween Cricut projects can range from home décor and window decorations to Halloween costumes and clothing options.

If you are looking for some cute and spooky Cricut Halloween crafts to make this year, these fun ideas are easy to make and it will be a fun way to spruce up your home décor with some festive Halloween spirit.
Halloween Porch Light Up Buckets
These light up porch buckets are a fun outdoor decoration for Halloween night. Turn it to the Trick or Treat side if you have candy and Out of Candy if you've run out.

Fall and Halloween Place Cards
These place cards are perfect for any family gatherings you have. There's a super cute pumpkin place craft that will work well for Halloween.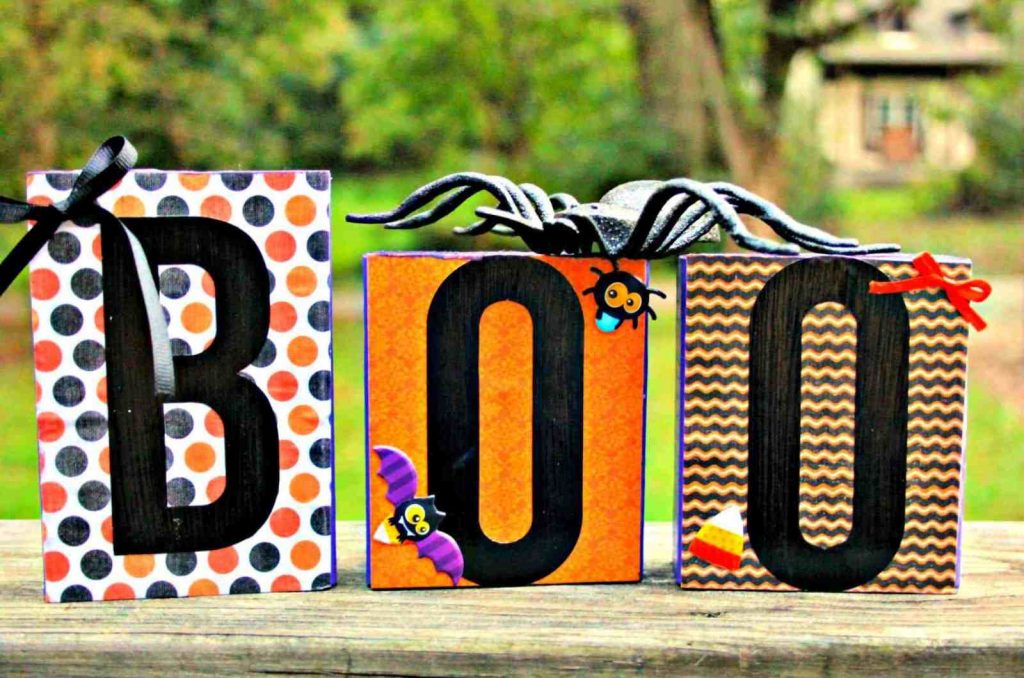 Wooden Boo Blocks
You can use your Cricut machine to create and customize these fun Halloween themed blocks to add to your decorations.

Creepy Halloween Sign
If you are looking to add some creepiness to your Halloween décor this year, this cute yet creepy sign is the perfect way to do so.

Halloween Mirror
This fun and unique Halloween mirror can be used to give you a few ideas on just what you can do with a Cricut machine.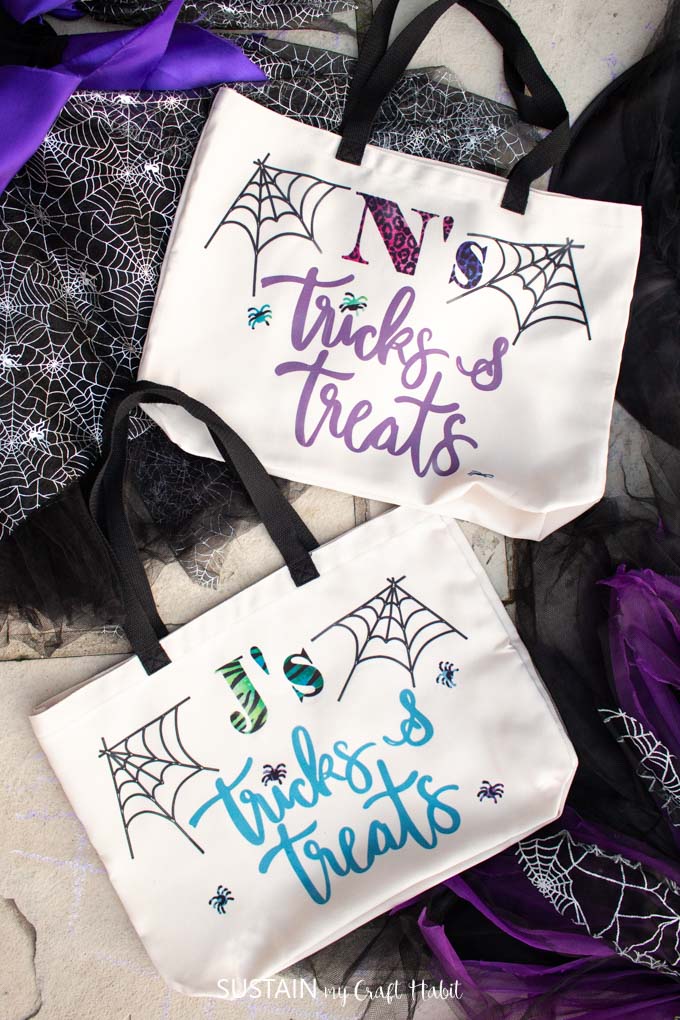 Halloween Trick or Treat Bags
Using the Cricut, you can make this fun personalized trick or treat bag that can be used for years down the road.

Cute Halloween Gift Boxes
These Halloween themed gift boxes are just adorable and can be used to include treats and candy to friends, family, or trick or treaters.

DIY Superhero Costume Ideas
These fun Halloween costume ideas are easy with the Cricut machine. The possibilities are endless!

Halloween Lanterns
These cute Halloween lanterns are easy to make with the Cricut machine and they will look great with any Halloween décor you have.

DIY Halloween Mustache Craft
This DIY Halloween mustache craft is an easy Cricut craft that you can make to go along with your Halloween costumes.