Looking to get the most use out of workbooks for your kids? I'll show you how to make workbooks and printable pages reusable for kids with a few items like a binder, laminator or binder page protectors, and dry erase markers.
My kids love workbooks and I love them too, but I hate how fast they finish them. Making the workbooks reusable means that I can use them for multiple kids, get more use out of them, and I won't have to keep purchasing new workbooks.
To make the kids workbooks reusable you'll need: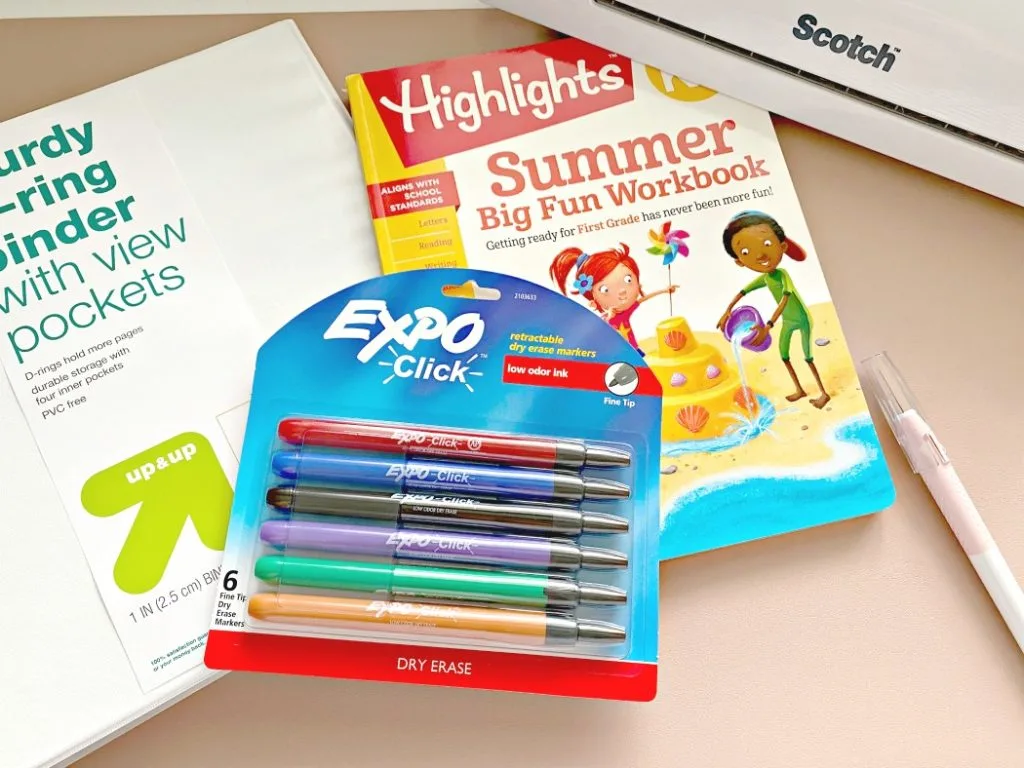 To get started on making your reusable workbooks you'll start by cutting the pages out of the workbook, unless they tear out. Some of our workbooks have pages with tear marks and some don't. For the ones that don't I took my craft knife and cut along the workbook spine until all the pages were cut out.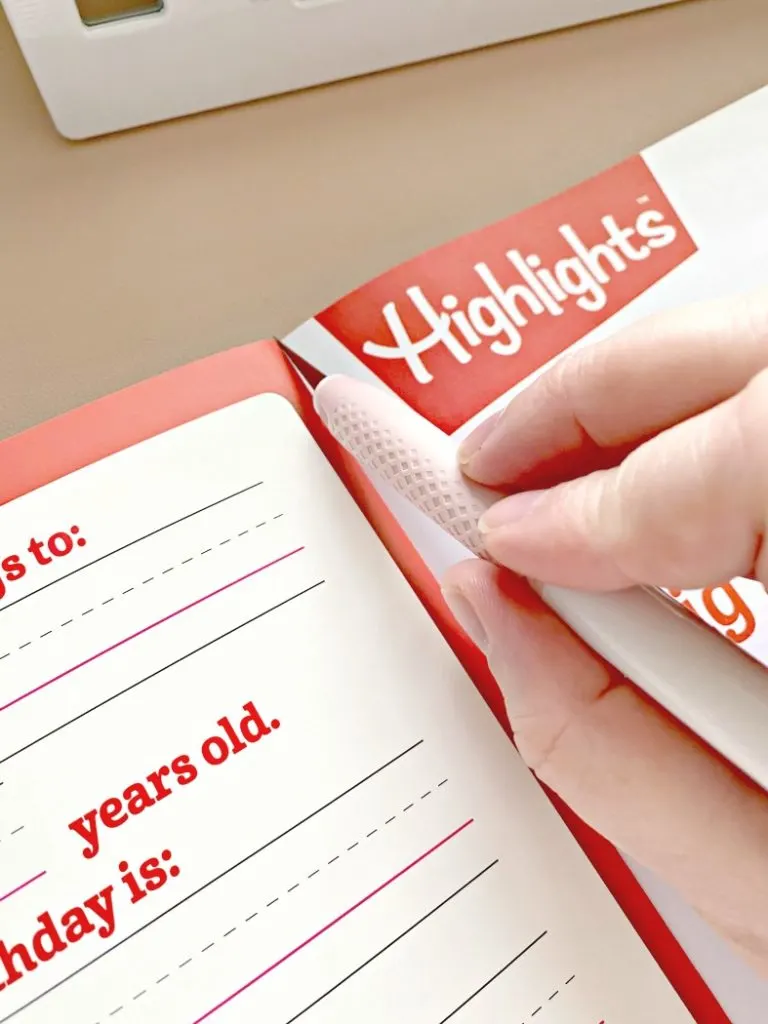 Place the cover of the workbook in the outside clear pocket of the binder so you know which workbook is inside.
Once all of your pages are cut out of your workbook you'll start laminating them. I prefer the laminator instead of binder page protectors because binder page protectors move around a little when writing on them. However, binder page protectors are more cost-effective and you can take the pages out and add a new workbook to the protectors as needed. I use the Amazon brand laminating sheets and really like them, plus I find them to be more affordable.
It really comes down to preference when making your workbooks reusable. Since I had a laminator on hand and I prefer lamination I used that.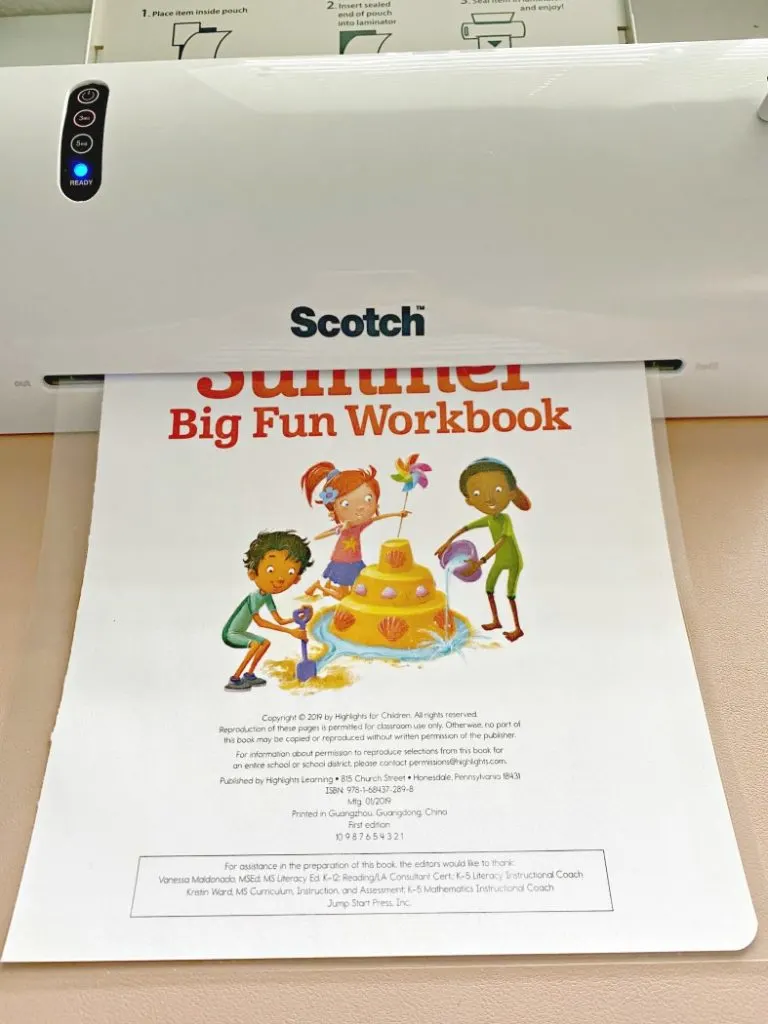 If you choose to use the laminator you'll need to add all your sheets into the laminating pouches and then run them through your laminator. This is a bit of a tedious task so I put on a show and got to work. If you choose to do the pockets it will be quicker. Just place 1 page into a protector sheet.
If you laminated your workbook sheets then you'll need to punch holes into them so they'll go into the binder. Use a 3 hole punch for this.
Once all the pages have been hole punched add them into the binder and you're done.
Simple, Easy, and now you can get multiple uses out of the workbooks. This is also great for printables. Looking for printables? Make sure to check out our growing Printables Collection!