If you're looking for gift ideas for Dad for Father's Day, Christmas, Birthdays, and more then this Dad Things Crate is the perfect gift to give dad on any holiday or special occasion. Learn how to make a Dad Things Crate in this post.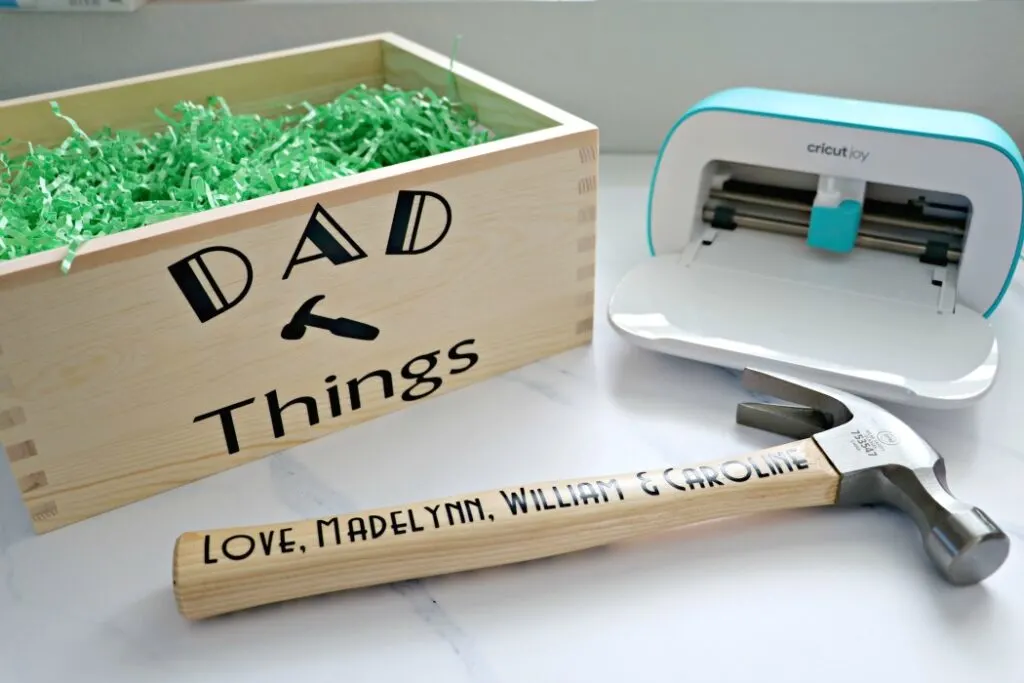 When it comes to gift giving with my husband, or anyone, I love to give gift I know they'll love. You just can go wrong with a basket or crate filled with their favorite items. From snacks, drinks, a book, and other small items like a new video game, magazine, tools, or a shirt.
Every holiday the kids and I give my husband a gift bag full of his favorite snacks and then the kids each pick out a special item for him. They're chosen video games, shirts, movies, and various other things.
Since my husband got a new "man cave" this year I wanted to get him something to put in his room that can also double as storage. Maybe for all the tools he always has laying around since he is always fixing or building something.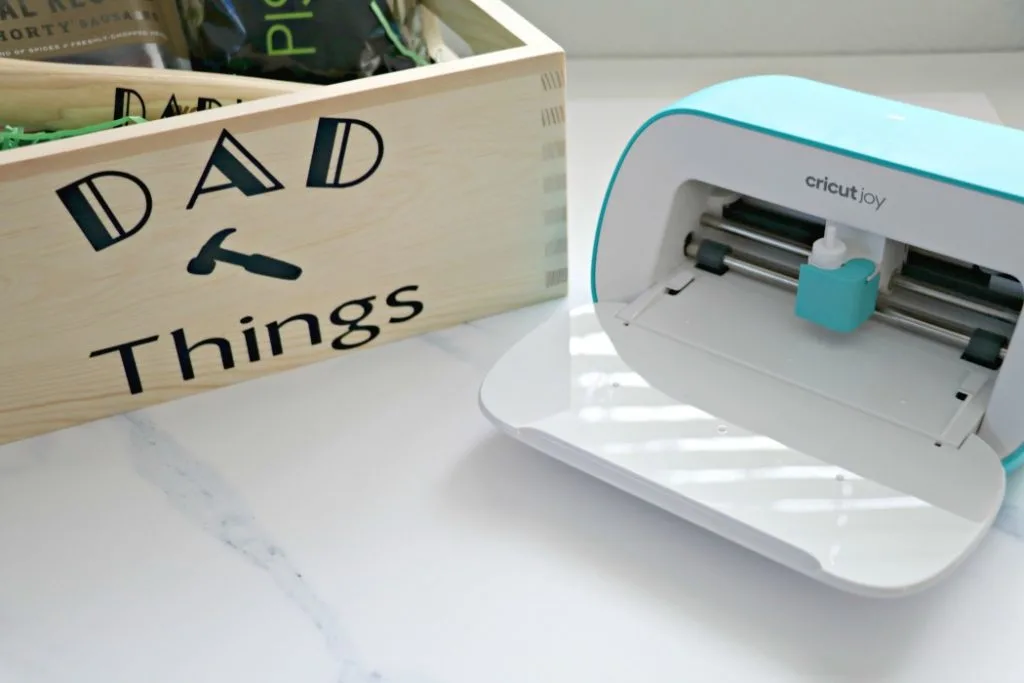 In addition to the crate I made him a special Dad Hammer because he is always misplacing the hammer he has. I hope that with a second hammer he will always be able to find one.
How to Make a Dad Crate
For this project you'll need:
Crate
Cutting Machine – I used my Cricut Joy
Permanent Vinyl – I went with black
Transfer Tape
Special Items for your Crate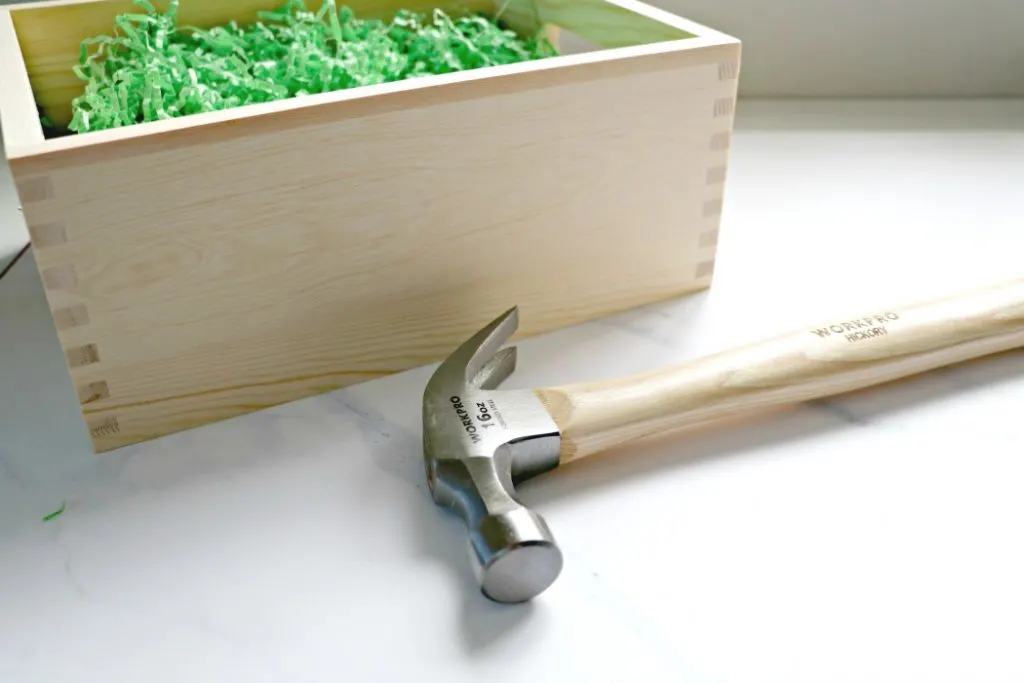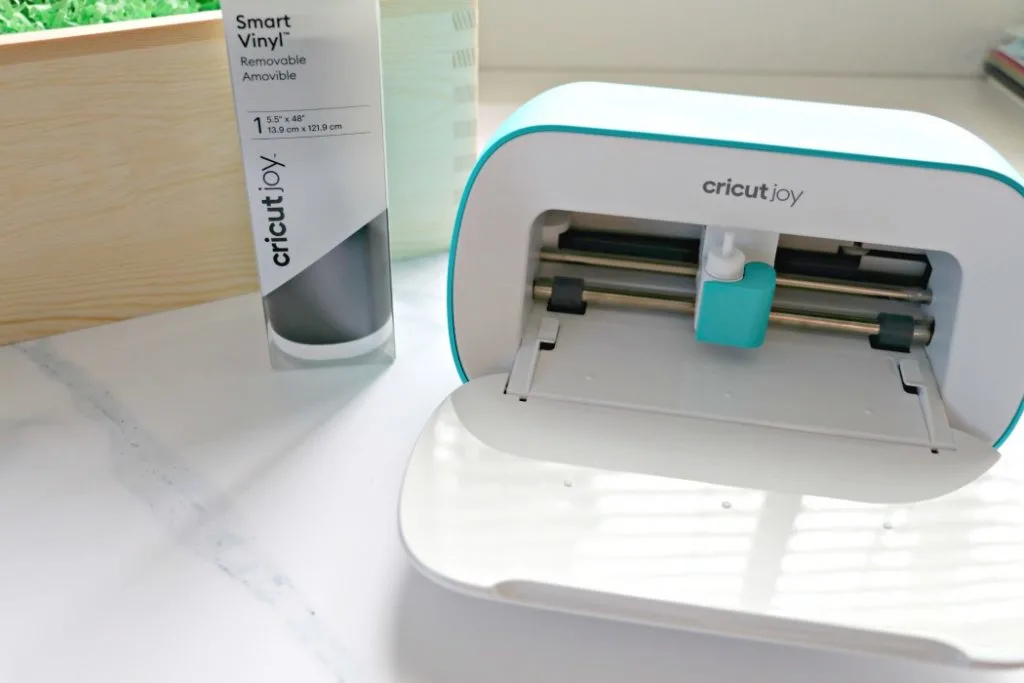 I picked up my hammer from Lowe's for under $10 and grabbed the crate from Target. I really like the Target one since it's solid and doesn't have slats like other crates do. I was able to get the crate and all his snacks with a Target drive-up order.
To get started you'll want to create your design in Design Space. I found 2 fonts I liked in Cricut Design Space and wrote out Dad and Things. For Dad I used the Cricut font Art Deco and for Things I used the Cricut font Brewery No 2. For the hammer,I used the fonts Art Deco and Avenida Corn.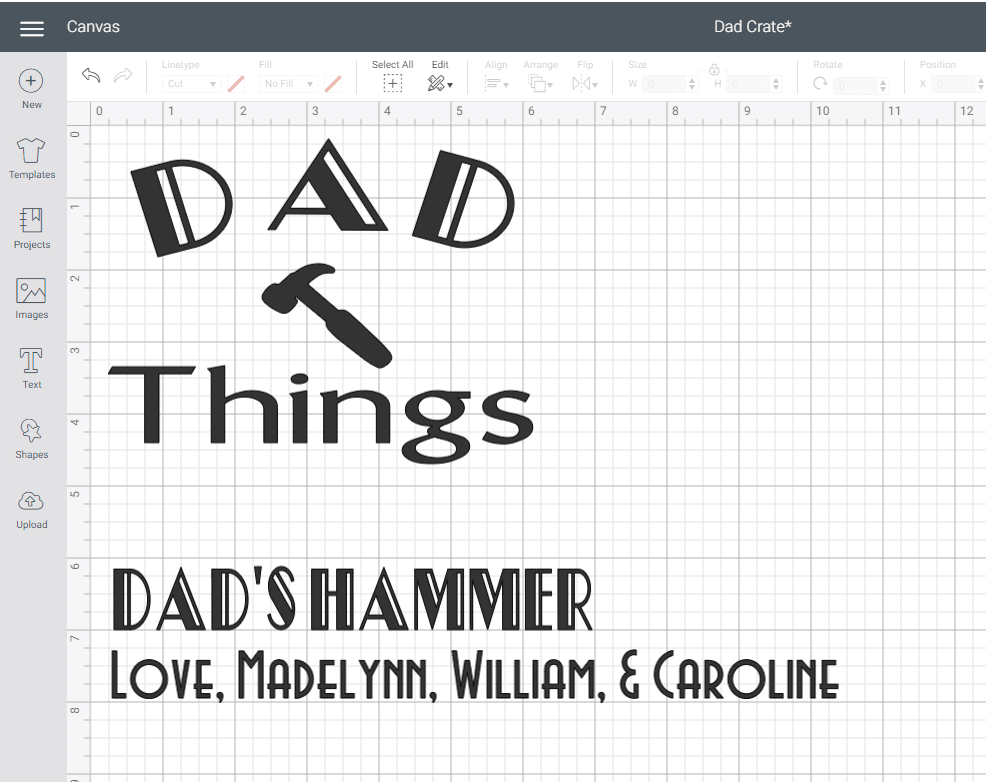 For the Crate I curved Dad slightly with the Curve function and then added in a hammer from the store.
Measure your crate and size your design to fit onto the crate. Then cut it out on the permanent vinyl of your choosing.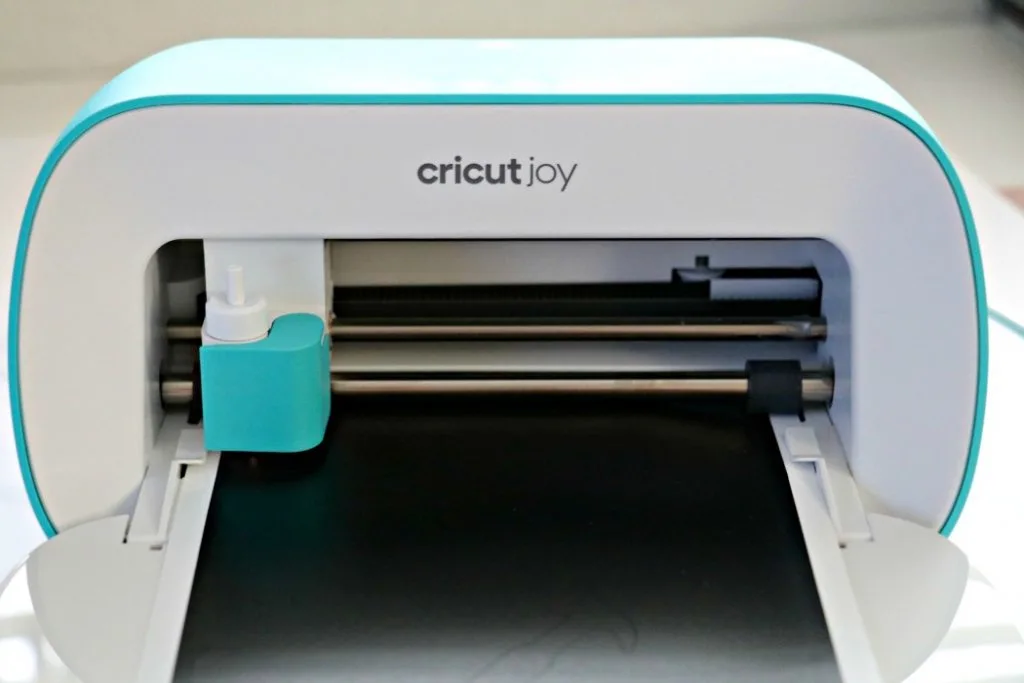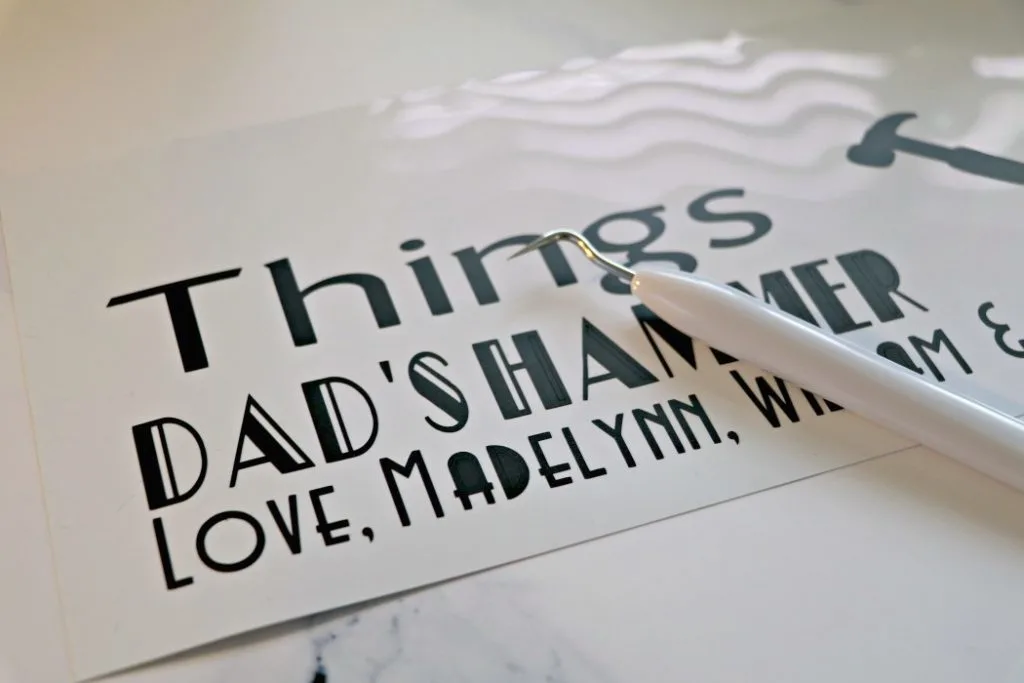 Use the transfer tape and apply your design to your crate.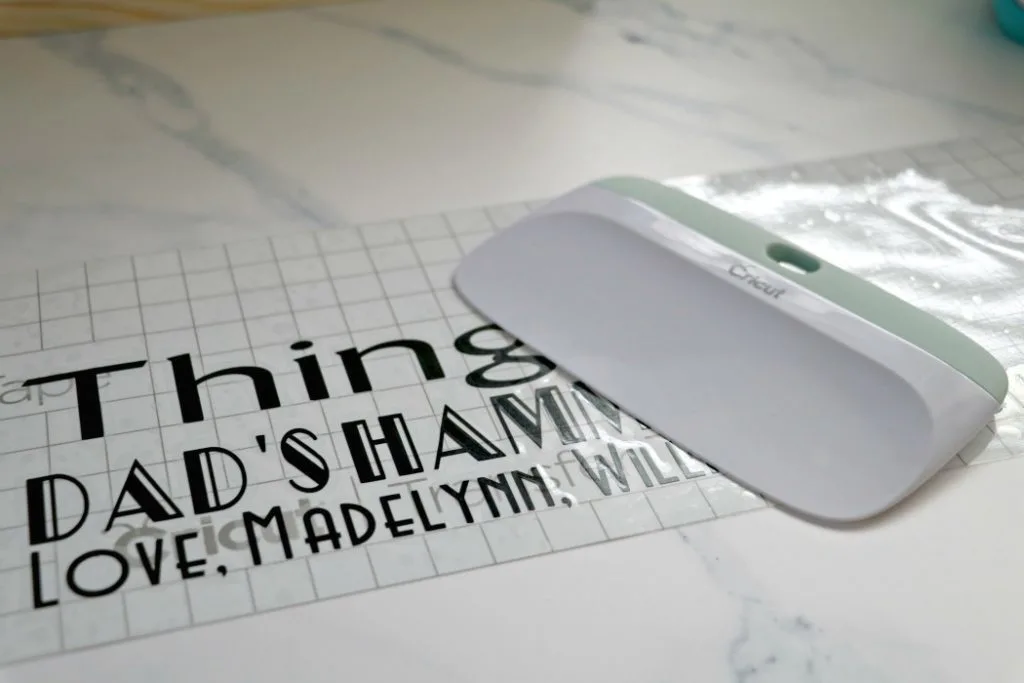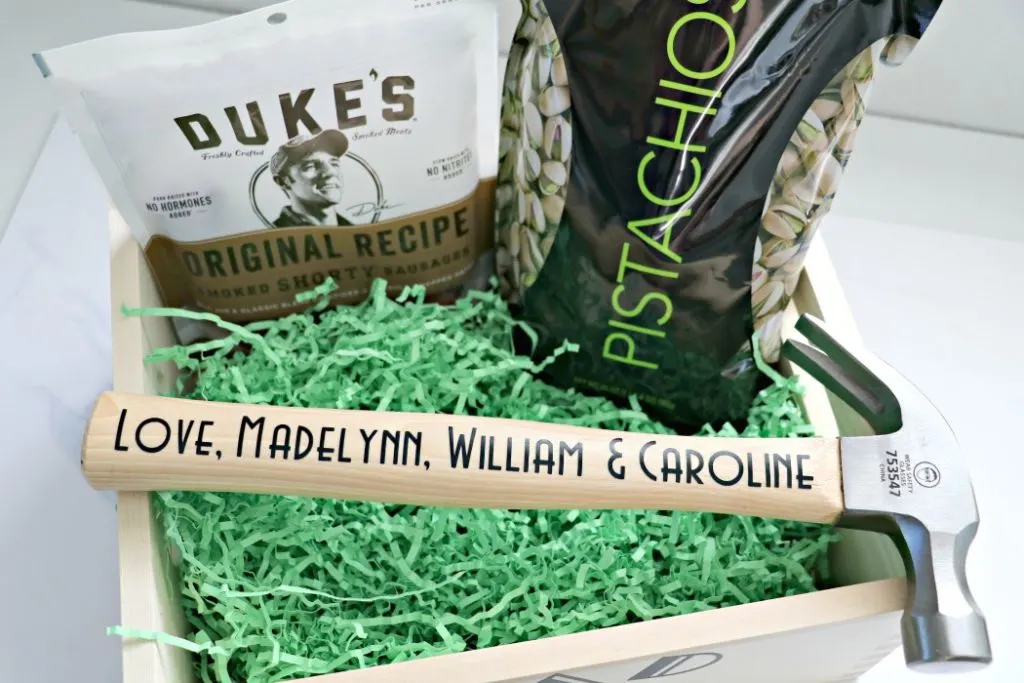 You'll repeat the same steps with the Hammer.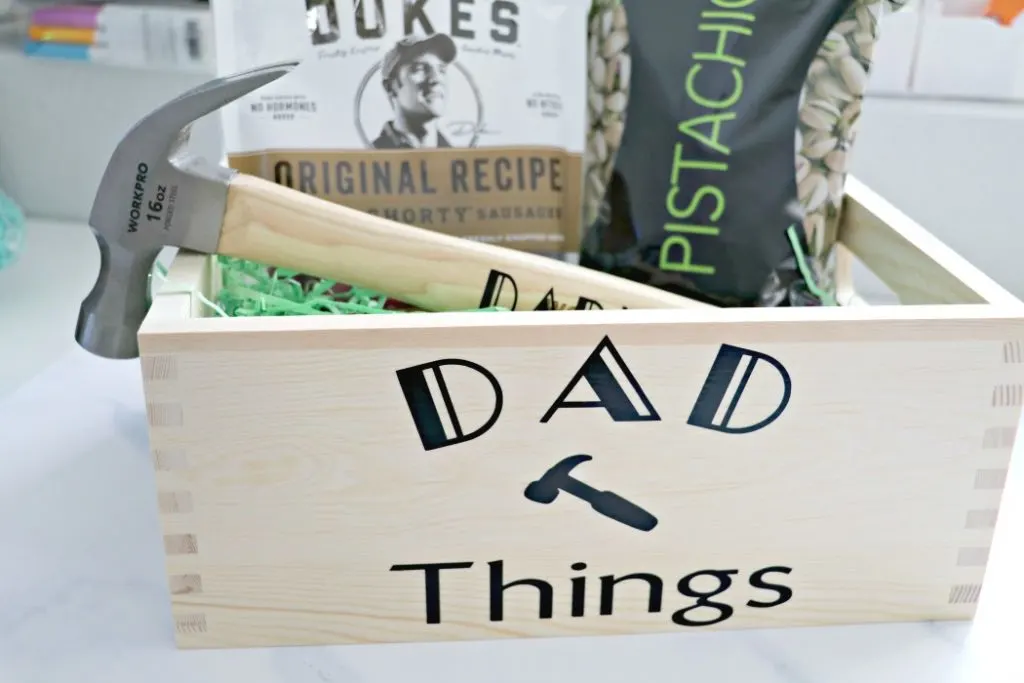 Fill up the basket with Dad's favorite things and give it to him on a special day or just because.