Take kids on a virtual tour or field trip while home during the COVID-19 quarantine.
There are so many ways to learn at home and they all don't have to include worksheets and books. You can explore the world from the comfort of your own home with your TV, laptop, or smartphone with a variety of virtual tours for kids and field trips.
Educational Resources for Homeschooling
Looking for more at-home learning ideas? Check out these posts!
COVID-19 Daily Schedule for Kids
25 Free Educational Websites for Children
Crafts, Games, and Books to Keep Kids Entertained at Home
44 Crafts for Kids Using Materials Found at Home
29 Places to get Free Educational Printables and Worksheets for Kids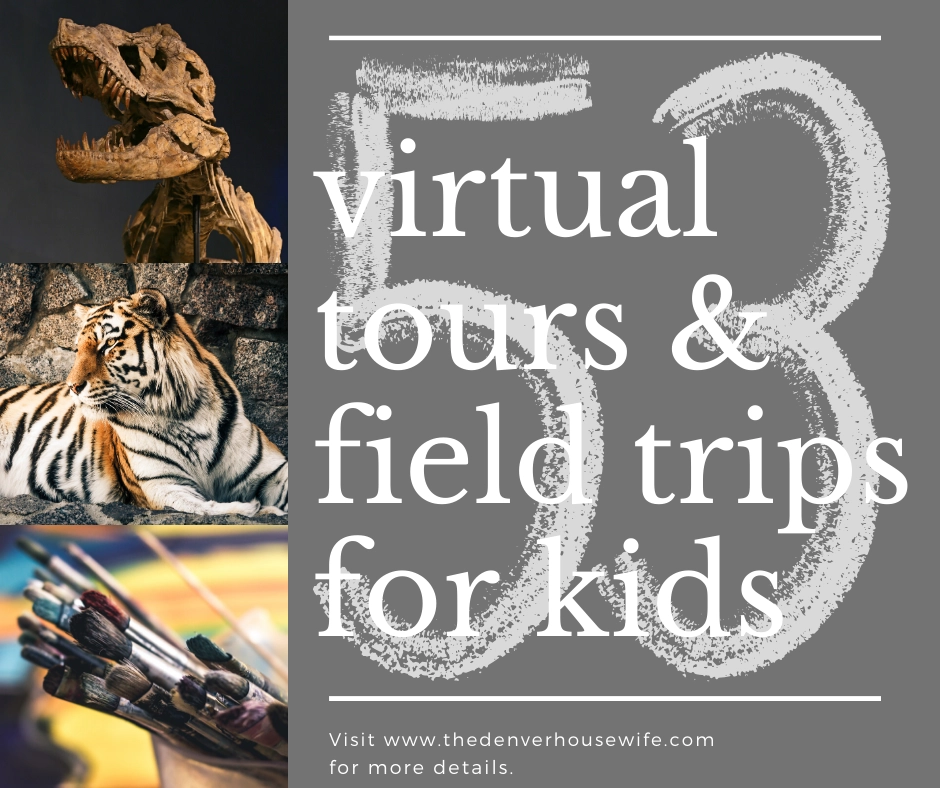 Virtual Zoo Tours
Calgary Zoo
Farm Tours
National Aquarium: Washington
New England Aquarium
Washington DC
Virtual Travel Tours
History, Museums, and More Virtual Tours