My kids love to get crafty, just like their mama, and I'm trying to be more frugal with our crafting expenses since the kids will be home for a while and I see a lot of crafts for kids projects in our future to keep them entertained.
When I made our COVID-19 Daily Schedule for Kids While Home crafting was one of the things I added to our schedule and all of these craft projects are perfect for crafting with recycled materials from around your home.
Crafts for Kids Using Items Around Your House
One of the things I love about crafting is the possibilities are endless. Take some objects and let your (or your childs) imagination get to work. I think it's safe to say most kid households have glue, construction paper, tape, scissors, and paint. Take those items with other items like paper bags, toilet paper rolls, cardboard boxes, egg cartons, and more to make some fun crafts for the kids!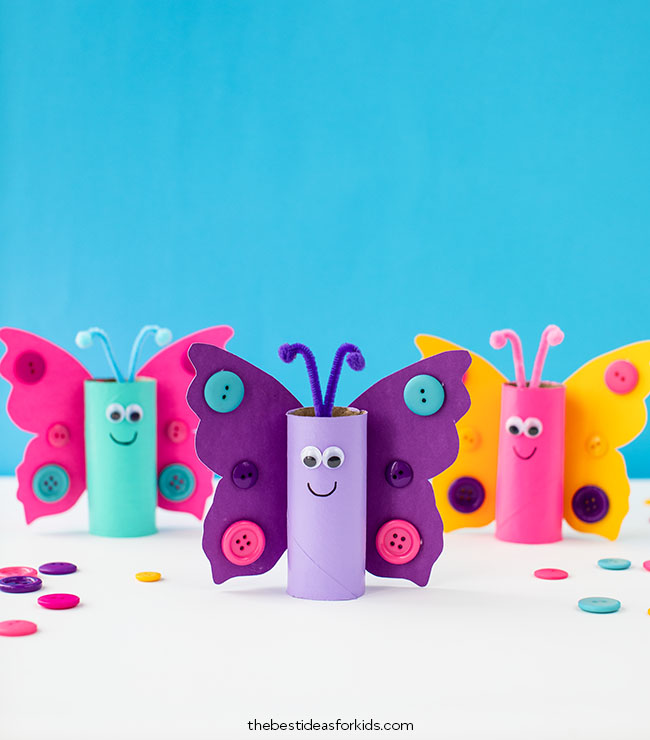 Toilet Paper Roll Crafts for Kids
Since toilet paper is sold out everywhere and people are hoarding it that means there will be a lot of empty toilet paper rolls laying around. Here are some craft ideas for kids using empty toilet paper rolls.
Monsters
Snakes
Animals – 60+ animals
Bird Feeders – make sure to grab some bird seeds
Japanese Flying Carp aka Mini Koinobori
Airplane
Crafts Using Recycled Materials for Kids
Get crafty with your kids with items you probably have around your home already.
Bunnies with free printable
Envelopes using magazines or paper
Bean Bags + Toss Game – If you can't sew, hot glue the fabric closed!
Rainbow Wind Chime – Perfect for after you eat all those canned foods.
Scavenger hunt looking for items around the house (with printable)
Origami – You can use any paper you have
Feed the Sharks sorting game
Milk Jug Bird Feeders – use the seeds leftover from the toilet paper roll bird feeders