Thank you to Netflix for sponsoring this post about the new Christmas movie Klaus!
To kick off the start to the holiday season we've teamed up with Netflix for their new family-friendly Christmas movie Klaus which is coming to Netflix on November 15th, but you don't have to wait until then to see this cute new movie. Netflix will be hosting a screening for Klaus and you can see it before anyone else. Get all the details below.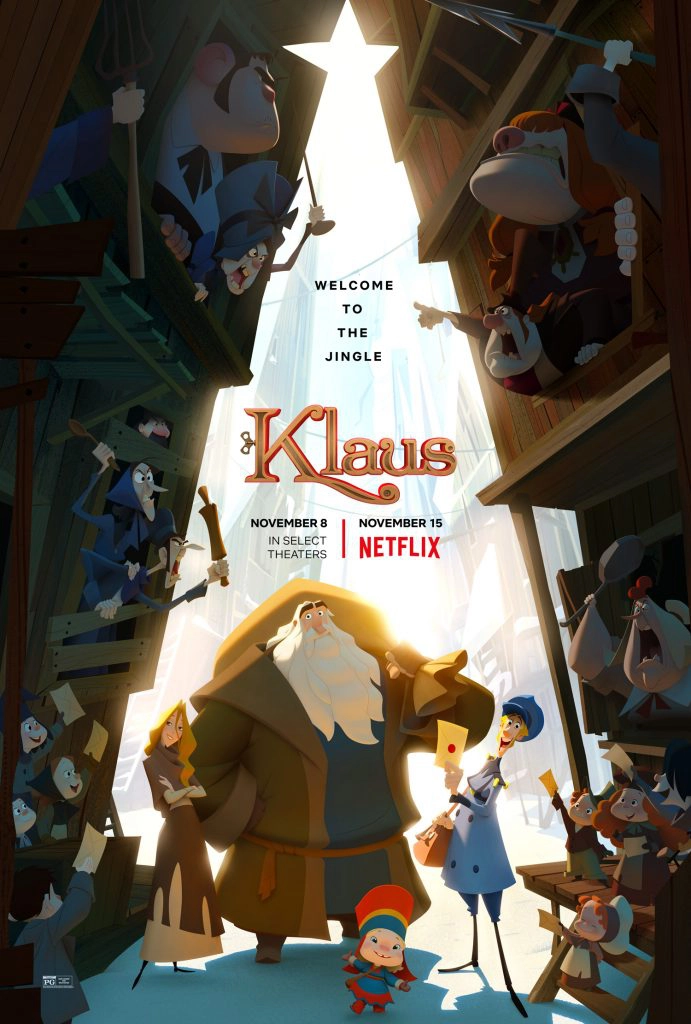 Klaus Movie Screening
The screening will include free hot chocolate and waffles for every attendee, a Santa hat for the first 100 guests, a photo booth with hard & digital copies of KLAUS branded photos, Toys4Tots on-site collecting toy donations from attendees – who will be instructed to bring a toy to donate in order to be entered into the raffle for over $1,000 in prize giveaways in theater, with one attendee winning a $500 Christmas Shopping Spree Gift Card!
Enter for Your Chance to Attend
The advance screening of Netflix's KLAUS on Sunday, November 3rd at 11:00AM will include free hot chocolate and waffles for everyone! It is going to be a blast, so for your chance to attend this event send your full name and birthdate to AlliedDenver303@gmail.com and enter subject line 'KLAUS HOUSEWIFE' for your chance to win a guaranteed family four-pack to the Sunday morning screening event of the year! The entry deadline is November 1st. Winners notified via email.
About Klaus on Netflix
When Jesper (Schwartzman) distinguishes himself as the postal academy's worst student, he is stationed on a frozen island above the Arctic Circle, where the feuding locals hardly exchange words let alone letters. Jesper is about to give up when he finds an ally in local teacher Alva (Jones) and discovers Klaus (Simmons), a mysterious carpenter who lives alone in a cabin full of handmade toys. These unlikely friendships return laughter to Smeerensburg, forging a new legacy of generous neighbors, magical lore and stockings hung by the chimney with care.