I'm so thrilled to team up with Paramount Pictures to help promote their new family friendly movie, Wonder Park.
#WonderPark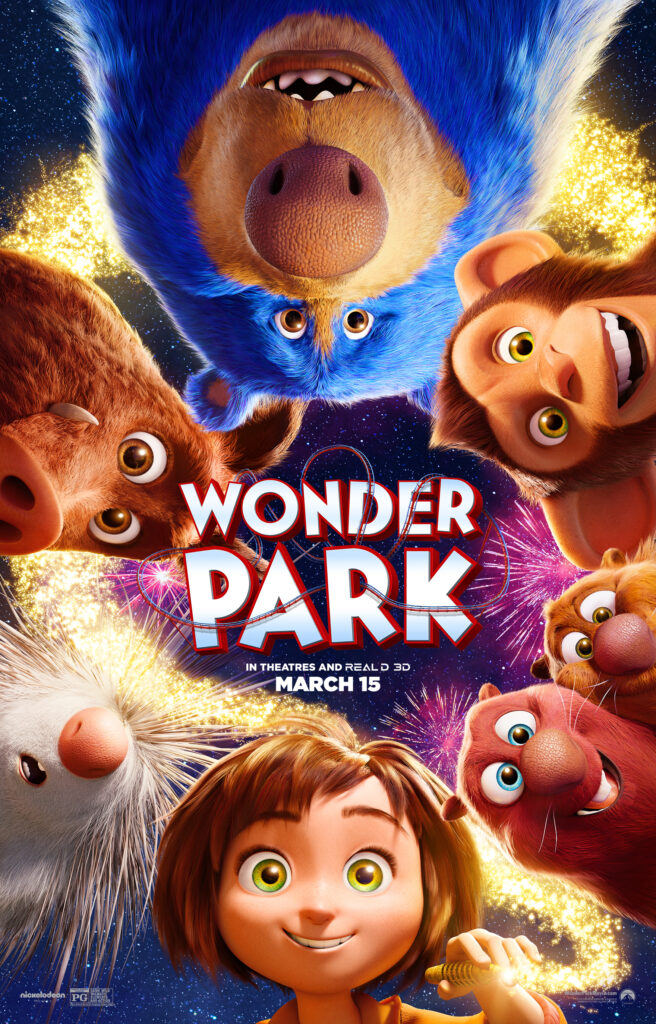 Our family loves heading out to the movies, so when I was invited by Paramount Pictures to host a screening for all of you I jumped at the chance. You and your family (seats are limited) will be able to watch Wonder Park before it hits theaters and take part in some pre-movie fun like face painting, candy, popcorn, and much more!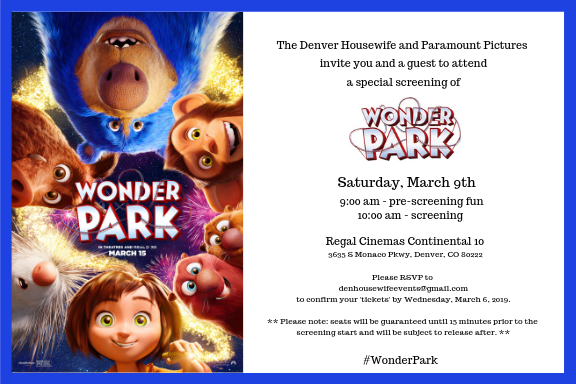 Wonder Park Screening
Saturday, March 9, 10AM at Regal Continental located at
3635 S Monaco Pkwy, Denver, CO 80222.
Pre-screening fun such as a photo booth, face painter, popcorn, candy and more will begin at 9am.
You MUST RSVP to reserve your seats. Seats are on a first come first serve basis. Your seats will be held until 15 mins before the screening starts, so 9:45am. RSVP to denhousewifeevents@gmail.com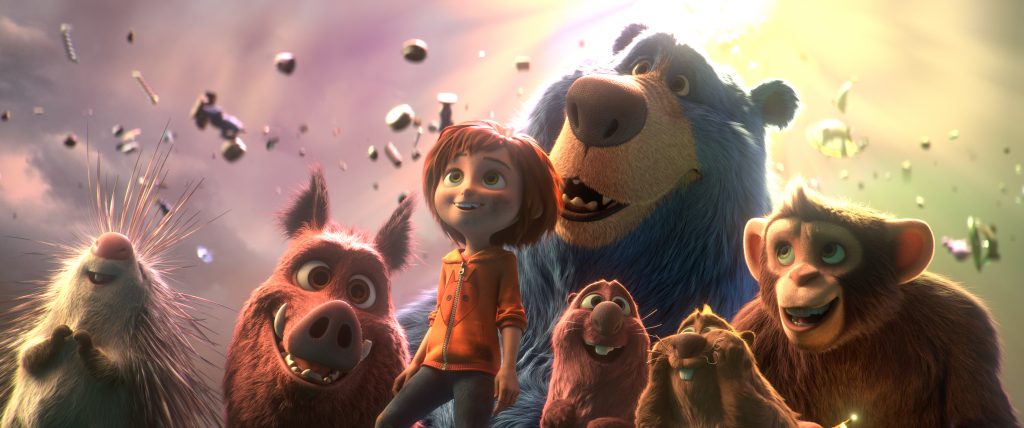 About Wonder Park
WONDER PARK tells the story of a magnificent amusement park where the imagination of a wildly creative girl named June comes alive. In theaters March 15th!
Cast includes: Jennifer Garner, Matthew Broderick, John Oliver, Mila Kunis, Kenan Thompson, Ken Jeong, Norbert Leo Butz, Brianna Denski and Ken Hudson Campbell
Follow WONDER PARK on social media for more updates! #WonderPark
Facebook: www.facebook.com/WonderParkMovie/
Twitter: www.twitter.com/WonderParkMovie
Instagram: www.instagram.com/WonderParkMovie/