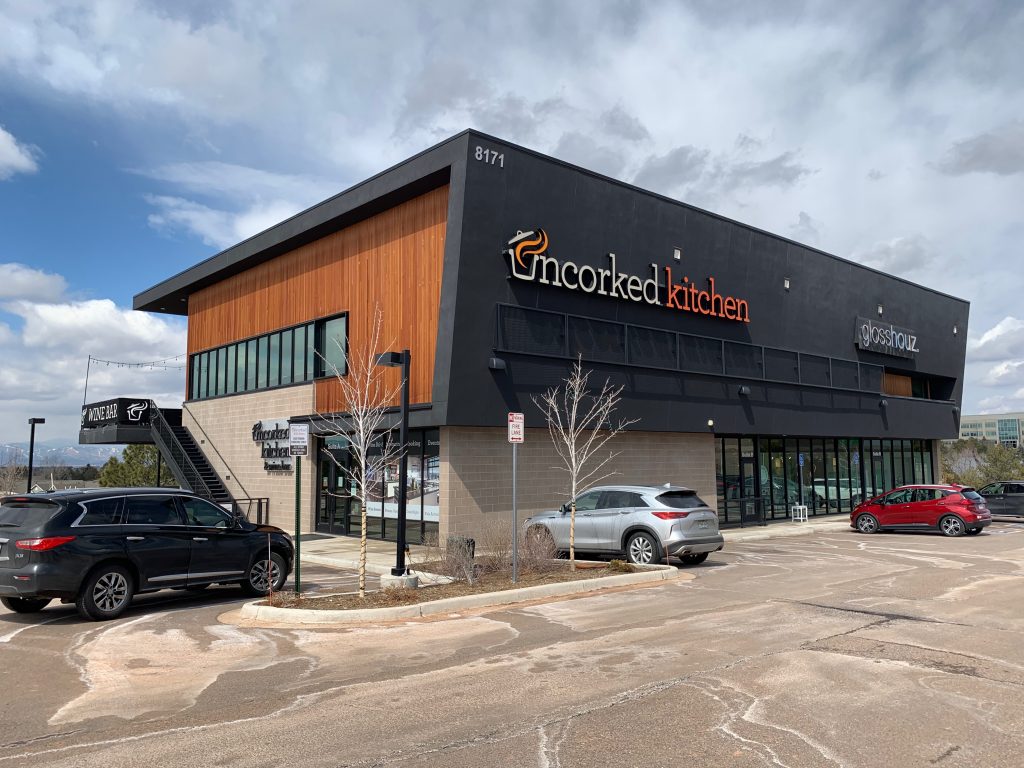 Now is the time of year to start thinking about summer camps for kids before they fill up. My kids aren't the outdoorsy type so when it comes to summer camps we like to find things indoors that align with their interests. I like to enroll our kids into camps that help to grow their interests, like being creative with arts n' crafts, stem based legos, and cooking.
When it comes to cooking all of our kids love to cook, but cooking really interests my girls. Our oldest daughter is about to turn 9 and often times you can find her in the kitchen with me wanting to help cook dinner, so when Uncorked Kitchen invited her for a Spring Break Cooking Class I knew she would be thrilled to attend.
Uncorked Kitchen
If you're not familiar with Uncorked Kitchen they're a Kitchen & Wine Bar where you can come and enjoy the wine bar and good eats daily after 3pm (2pm on Sunday's), but they also offer a variety of cooking classes for Adults, Kids, and Groups. They have camps for kids/teens, date night classes, offer private events, wine tastings, baking classes, kitchen skills classes, birthday parties, and even family cooking classes.
You can learn to make things like Paella, Cream Puffs, Sushi, and so much more. Classes do fill up quickly so make sure you sign up for the classes that interest you before they become full.
Cooking Classes for Kids
Now that it's spring break we're taking part in the Kids Camp: Springtime Around the World.
People celebrate the end of winter weather, and the beginning of blooming fields and farms with unique festivals and traditions. Some date back thousands of years while others are relatively new. Springtime Festivals around the World will offer delicious destinations for eager taste buds during these 4 days of camp, from Holi's Celebration of Color in India, to the welcoming of blooming Cherry Blossoms trees in Japan. These new season jubilees should conquer your young chefs' cravings for new, fresh, in-season flavors to recreate at home.

Uncorked Kitchen Website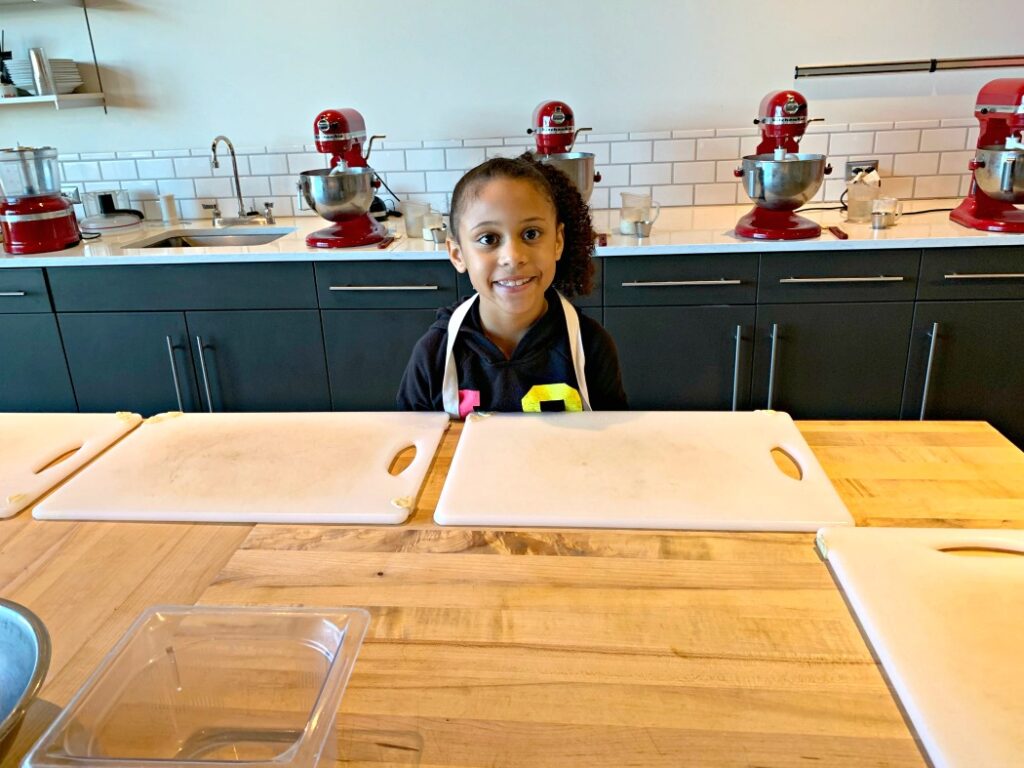 During the class kids will learn proper knife safety techniques while in the kitchen, proper food safety and hygiene, how to follow a recipe, and using a gas stove top burner. They'll also learn how to whisk, use a mixer, food processor and blender.
Classes run from 9:30am – 12:30 pm and kids will bring home a meal that can feed a family of 3-4.
Our Experience at Uncorked Kitchen
You'll want to arrive about 15 minutes before your class starts so you can get signed in and a name tag. You'll then go upstairs to your child's assigned kitchen where they'll put on an apron and settle in before class starts. The class is lead by one chef instructor. Everyone from the staff was very friendly and helpful, from checking us in to helping our daughter put on her apron.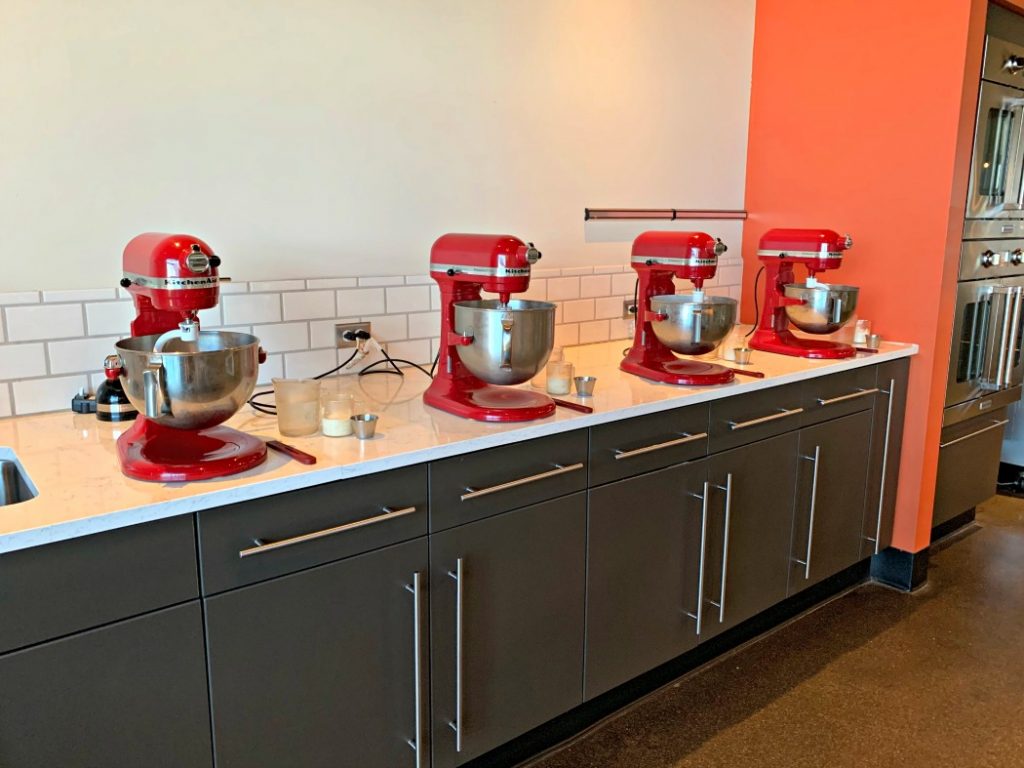 Since I wanted to understand and see how the whole class works, so I could share it with all of you, I stayed next to the kitchen in the wine bar and would peek in every so often to see how things were going. Each time I peeked over everyone seemed to be having a lot of fun.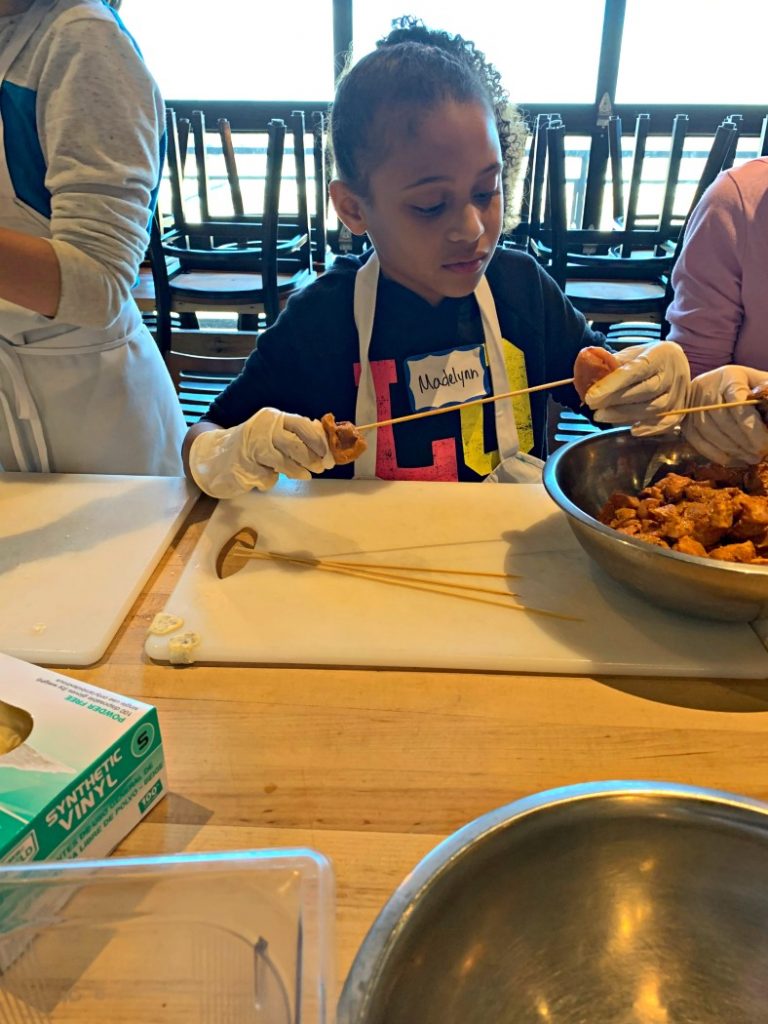 One of the recipes the kids made was Chicken Masala and they learned about how you need to soak skewers, why they need to be soaked, how they're sharp, and how to properly place the meat on the skewer. Since the kids were working with Chicken they were also taught the importance of keeping their meat on their cutting board for sanitary reasons. The class also made Curried Corn, Naan, and Apple Pudding. The theme for the day was Indian food.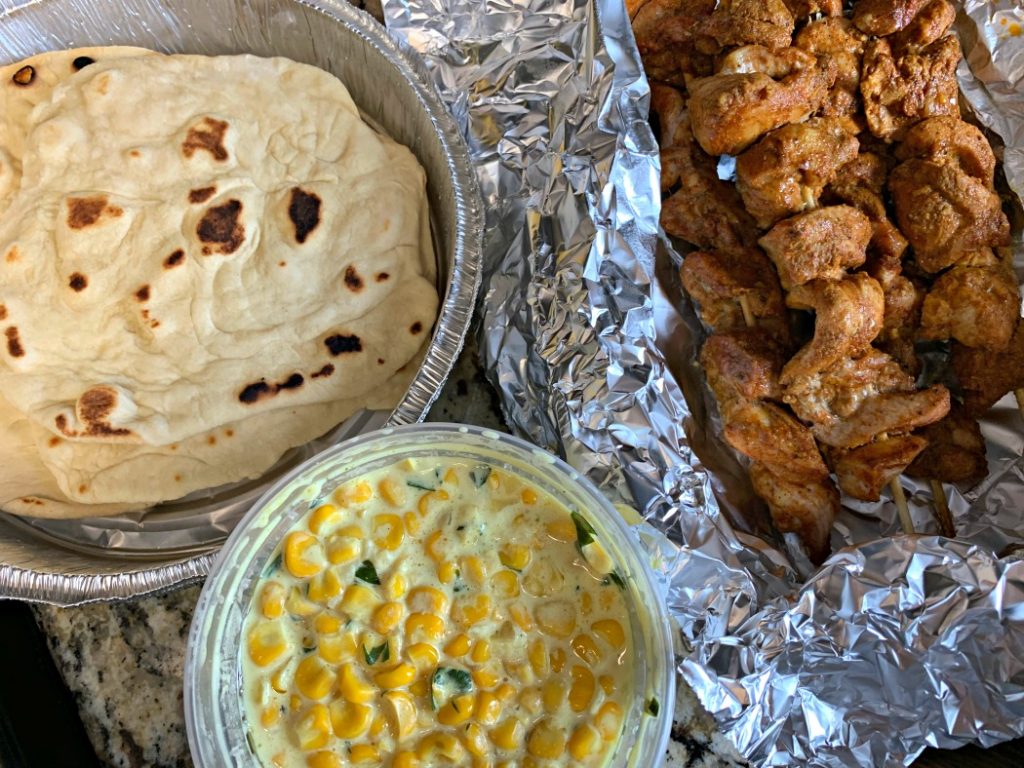 Another time that I peeked in all the kids were working on the corn and I loved how the Chef was having them taste test it to make sure it had enough seasoning and asking if they thought it needed more and making sure everyone had a turn to help. Our daughter left with a huge smile on her face and is already asking to go back for more classes because she learned that the next day they'll be making tacos and that's one of her favorite foods!
We're definitely looking forward to taking more cooking classes at Uncorked Kitchen and loved the whole experience.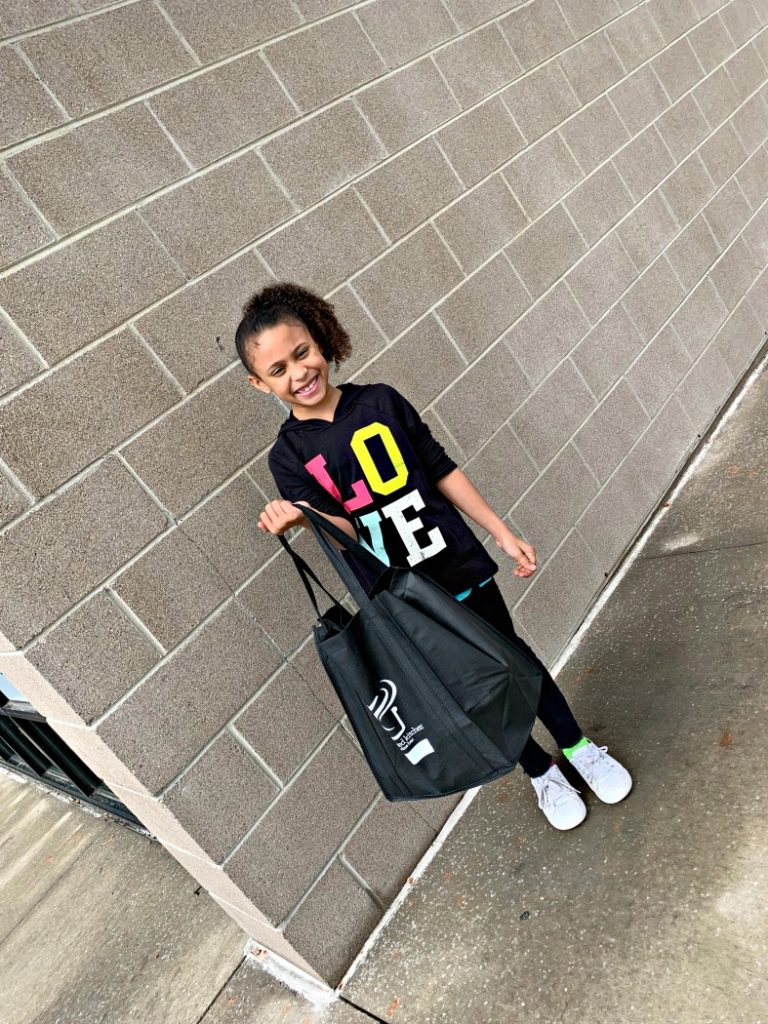 Uncorked Kitchen Coupon
Looking for summer camp for your little ones this summer? Uncorked Kitchen has camps for ages 7-10 and 11-17 starting on June 3rd and ending Aug 2nd. You can get $50 off for Uncorked's summer camp by using code "Denverhousewife50" – Coupon is valid on summer camp only and expires 4/30. One time use only and is good for $50 off.