Thank you to Bays English Muffins for sponsoring this post! #BetterWithBays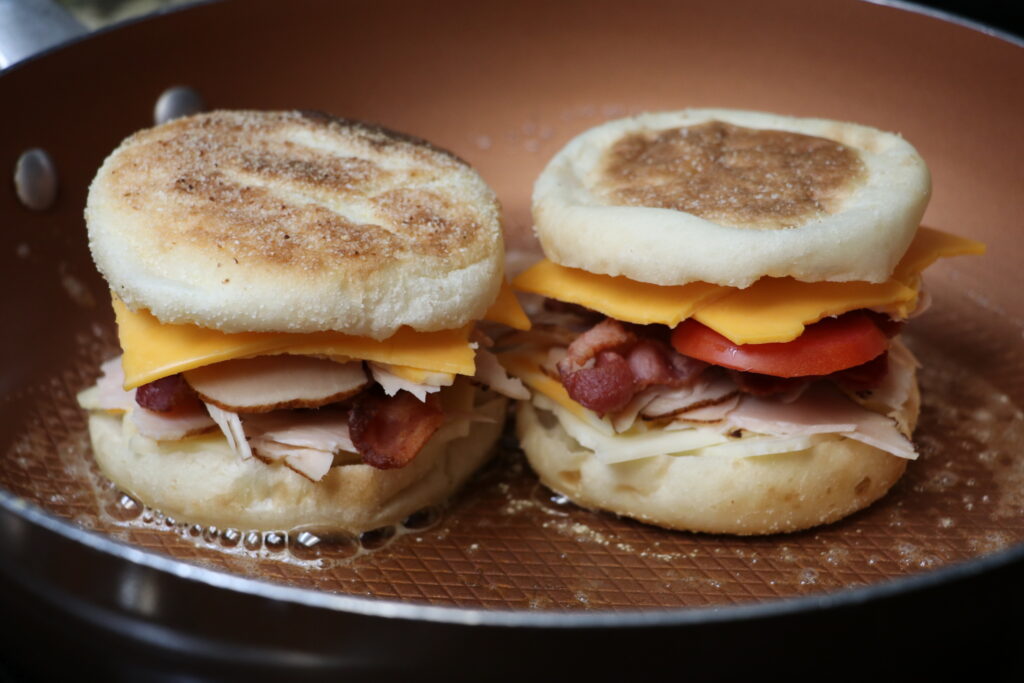 Growing up English muffins were a breakfast food or used for personal pizzas, but did you know they can be used for so much more? English muffins are one of my favorite types of bread. You just can't go wrong with a toasted Bays English Muffin with butter and strawberry jam, but we're also using them for lunch and even dinner because they're so versatile and perfect for lazy dinners. Lazy dinners, you know where you are tired, busy, and just get your family fed. That's where my Bacon & Turkey Grilled Cheese English Muffins come in and save dinner!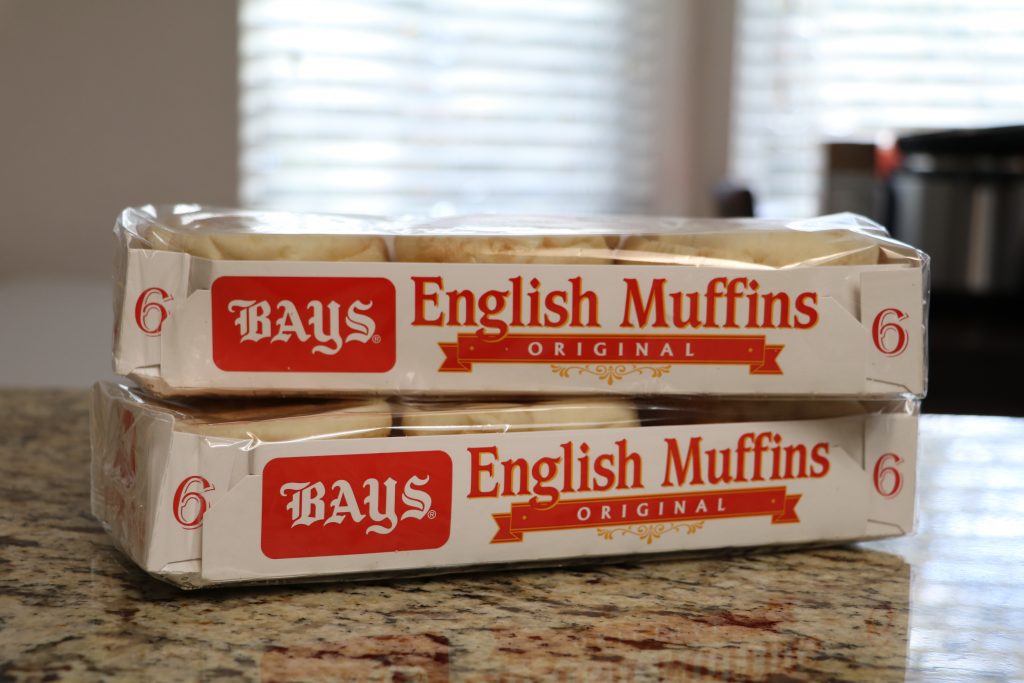 Bacon & Turkey Grilled Cheese English Muffins are actually a recreation of one of my favorite sandwiches from Denny's – the superbird. Melty cheese, crisp bacon, delicious turkey, and juicy tomatoes on a Bays English Muffin just elevates this sandwich and is oh so filling.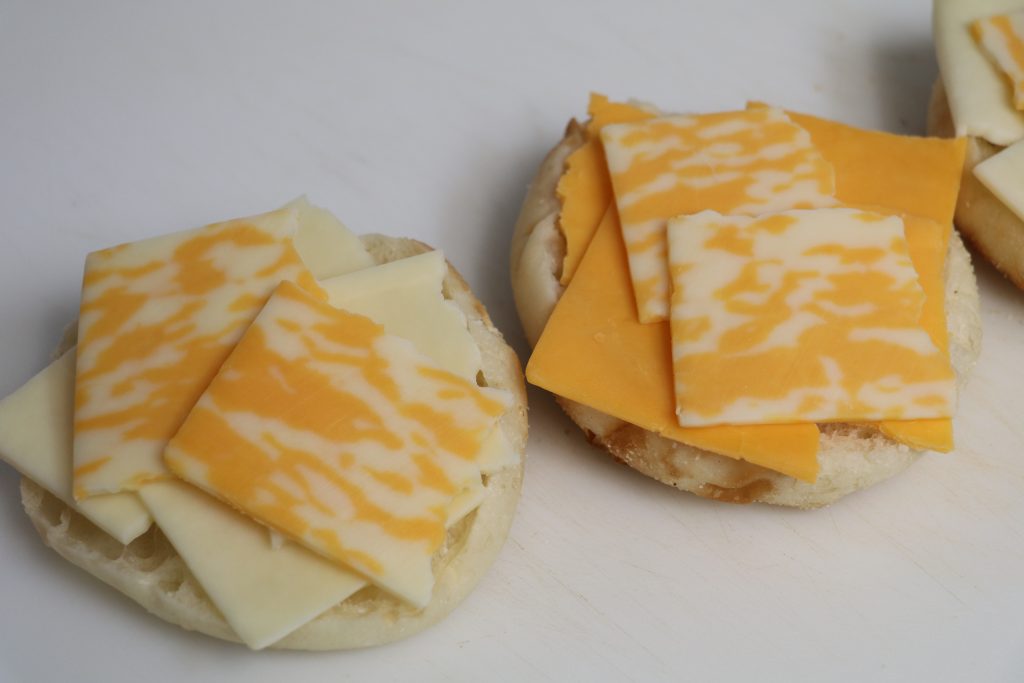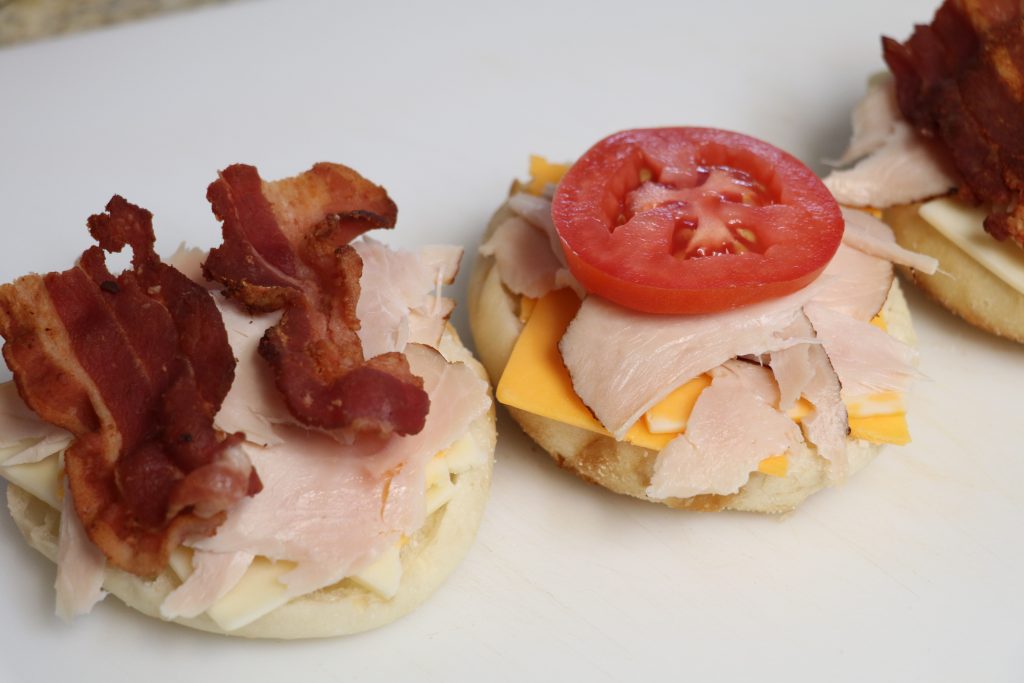 You'll combine your favorite cheeses, I went with cheddar, Monterey jack, and colby jack and place a slice on each side. Since English muffins are round and smaller than traditional break I broke you my cheese and placed it onto my English muffin. Next you'll add turkey, a slice or two of bacon, and tomato. Heat up your pan and add 1 tbsp butter and let it melt. Add your sandwich and cook for a few mins on each side, until golden, crispy, and cheese is melting. I add a lid to my pan to help the cheese melt. Enjoy!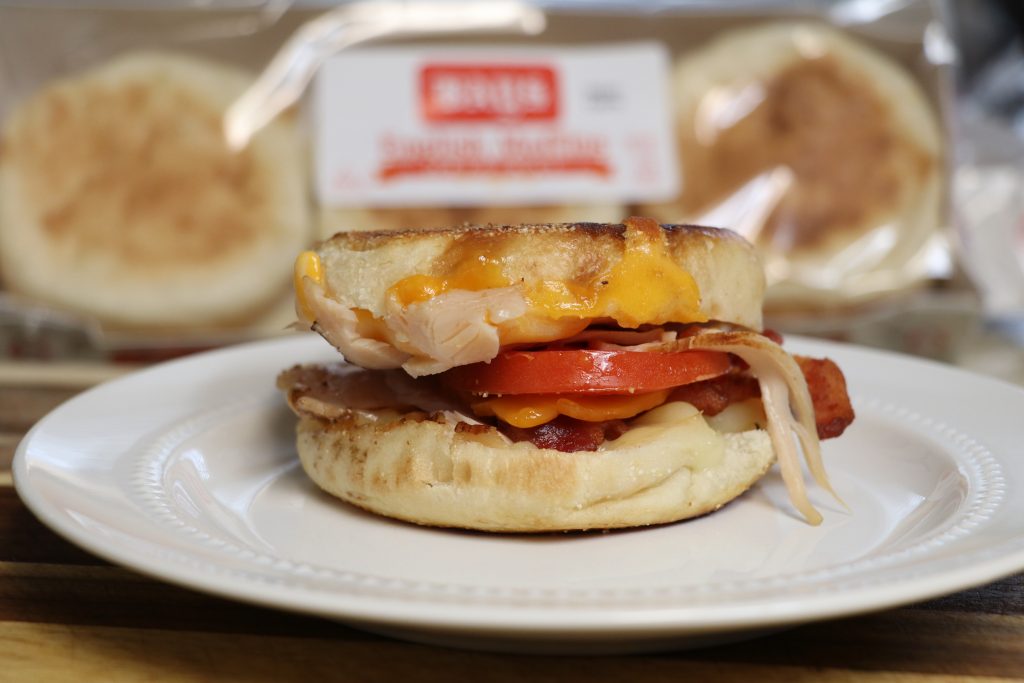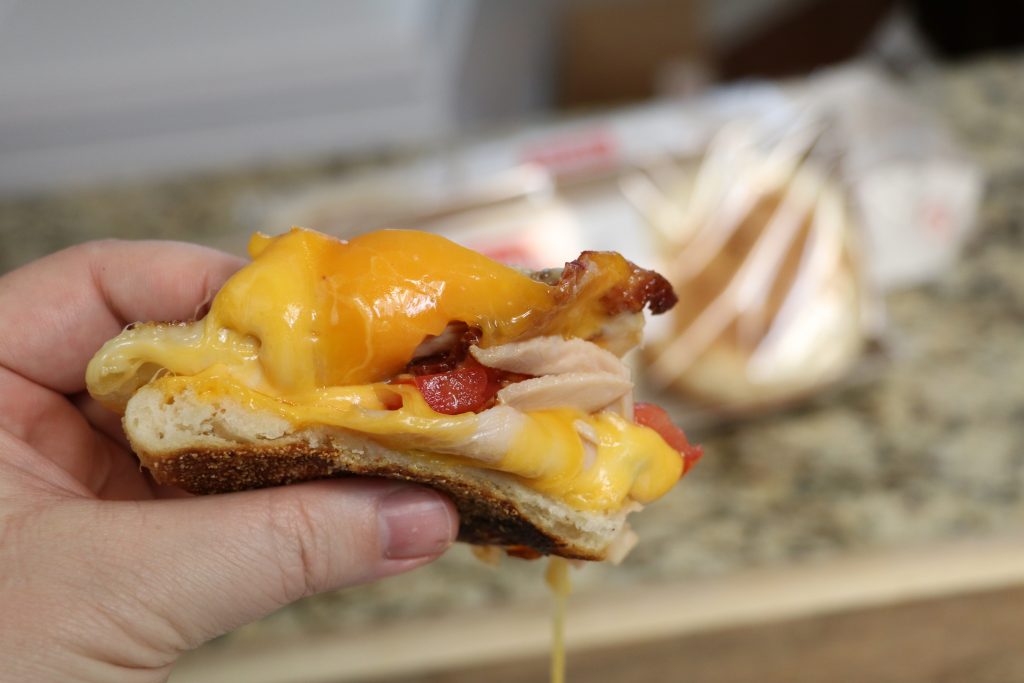 Bays English Muffins
Bays English Muffins has rewritten the rules, showing millions of people that English muffins are great any time of day – – not just for breakfast. Bays chefs are proving the versatility of English muffins with creative recipes for appetizers (Bacon, ​Beer & Cheddar English ​Muffin Wedges), mini pizzas, sandwiches, melts, paninis, burgers, and sides (like garlic bread.) Of course, never ignore the mastery of the English muffin for breakfast. In fact, if you're betrothed to the bagel, consider shaking things up – – try feeding your family Bays English Muffins instead – – the toppings are endless and your family deserves a change of pace. Bays Original, Sourdough, Multi-Grain and cinnamon raisin give you a lot of options. Go to bays.com to find out what stores near you carry Bays as well as great Bays recipe ideas.