Denver FamilyFest is an indoor family event with family-friendly vendors and brands, prizes, educational presentations, and lots of kids' entertainment. Kids are FREE.
Come To The 3rd Annual Indoor Annual Denver FamilyFest!
When: Saturday, 8/7/21, 11am – 5pm
Where: National Western Complex, Denver (Off I-70)
Adults $10, Kids & Activities Are FREE
Adult Admission is $10 online and $15 at the door.
Baby & Kids (Under 12) are FREE with a paid adult ticket, no limit to the number of kiddos
Kids Activities are free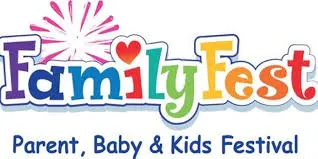 Denver FamilyFest Coupon Code
Get Half-Off Adult Tickets – No Limit, Kids Under 12 Are Free And Do Not Need A Ticket:
Adult Admission Regularly $10, but with Promo Code It's $5. Promo code DenverHouseWife
Go to the ticket link for FamilyFest: https://www.eventbrite.com/e/denver-familyfest-adult-admission-8721natl-western-complex-tickets-136033498857
Click on "Ticket"
On next page click on top where it says: "promo code".
Add in your promo code: DenverHouseWife and click "Apply"
Click on "Checkout"
Fill out the form and click "Register"
Bring a printed copy to the show of your ticket or show on your phone at FamilyFest
What is Denver FamilyFest?
FamilyFest is Colorado's annual family festival featuring family-type vendors, prizes, fun & educational stage presentations, kids' entertainment, and free family activities. At FamilyFest, families can learn, explore, have fun and find family resources.
Visit With Family-Type Vendors And Save With Show-Only Specials!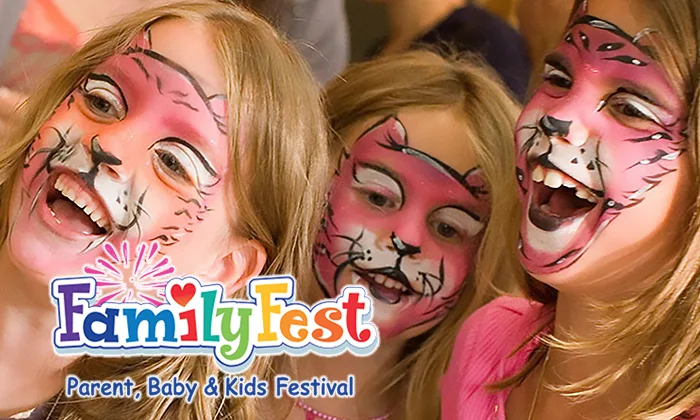 Sampling Of Free Kids Activities! Face Painting, Nerf Guns, Obstacle Course, Putt-Putt Golf, Create Your Own Spine Skeleton, Plinko With Kid's Giveaways, Coloring, Toss Board, Make Your Own Keychains, Pin The Tail On The Donkey, Games, Corn Hole, Crafts & More!
Denver Family Attraction Tickets Given Away During The Day! (2) Family 4-packs to Denver Museum of Nature & Science to be given away hourly ($79.92 value for each 4-pack), (1) Family 4 -pack to Children's Museum of Denver to be given away hourly ($56 value for each 4 pack), Elitch Tickets And Movie Tickets
Sampling Of Vendor Prizes! $399 Teddy Bear Mobile Party For Up To 10 Kids, Crate & Barrel $1000 Gift Card, Children's Books, $50 Gift Card To Liz and Taylor, Dinosaur Ridge Day Pass (4) Tickets, $100 Credit To Open A Kids Bank Account At Young Americans Bank Account, $100 Monkey Money Voucher For Kid's B-day Party At Little Monkey Business in Parker or Westminster, Amazon $100 Gift Card, $100 Gift Card To My Kid's Closet-Good At Any Location, Kid's Electric Toothbrushes & More!
Some Of The Stage Presentations! Fire & Ice Show (Endothermic & exothermic reactions, Bernoulli's principle) by Mad Science of Colorado, Storytime, and Q & A With Local Children's Book & Professional on Social Emotional Learning-Author Jessica Senesac, Dad Hacks: Turning New Dads Into Great Dads by Dr. Breville, Money Smarts For Kids, Operation S.O.S. (Stress Overload Syndrome) Why Is My Kid Acting This Way & More.
Love Dinosaurs? See Huey the Dinosaur! Explore models of triceratops, t-rex, and stegosaurus. See dinosaur horn, t-rex tooth, brain, and claw. See rocks and minerals from the Dino age through Microscopes. Make dinosaur footprints in the sand and make your own dinosaur masks or paint a dinosaur track!
Meet n Greet The Ghostbusters & Take Selfies!
Build And Play With LEGO(r) Bricks And Make A Stem-Focused Spinning Art Machine!
Dry Ice Demonstrations And Chemistry Experiments, Catapults And Forces Experiments And Electricity Demonstrations!
Enjoy Puzzles And Brain-Teasers With The Fun 5-Minute Escape Game!
Race RC Cars On The RC Track – Kids can race Mom and Dad and see who's the fastest
Introduction To Martial Arts, Kids Can Participate With A Black Belt Instructor, Break A Board And Win A Free Prize!
Free Children's Book Giveaway By Children's Literacy Center – While supplies last
See Rare & The Latest Hot Wheel Cars!
Peek Into The World Of Competitive Robotics With Colorado FIRST And FIRST Tech Challenge Team. See One Of Their Award-Winning Robots In Action, Meet Team Members, And Learn About How They Are On A Path For Success in STEM Careers!
Teddy Bear Stuffing! Pick it, Stuff it, Take It Home & Love It!
Have Fun At The Diaper Derby – Show Up With Your Babies 12 Months And Under For A Fun Spirited Race.
Have Fun At The Toddler Derby – Show Up With Your Toddlers 12 Months To 24 Months For A Fun Spirited Race.
See The First Technical Challenge Team Robots!
Learn How To Open A Kids Bank Account At Young Americans Bank. Teach Your Children Financial Responsibility At A Young Age. Young Americans Bank Is The World's only FDIC Bank For Young People. Located in Denver.
MORE FAMILYFEST INFO: www.DenverFamilyFest.com