This is a sponsored post written by me on behalf of Cricut. All opinions are 100% mine.
The upcoming school year will be different in a variety of ways this year, but one thing you can keep the same is personalizing your kid's items and making them cute first day of school shirts. Whether you're doing remote, online, or in-person learning personalized back-to-school shirts are a must for each new school year.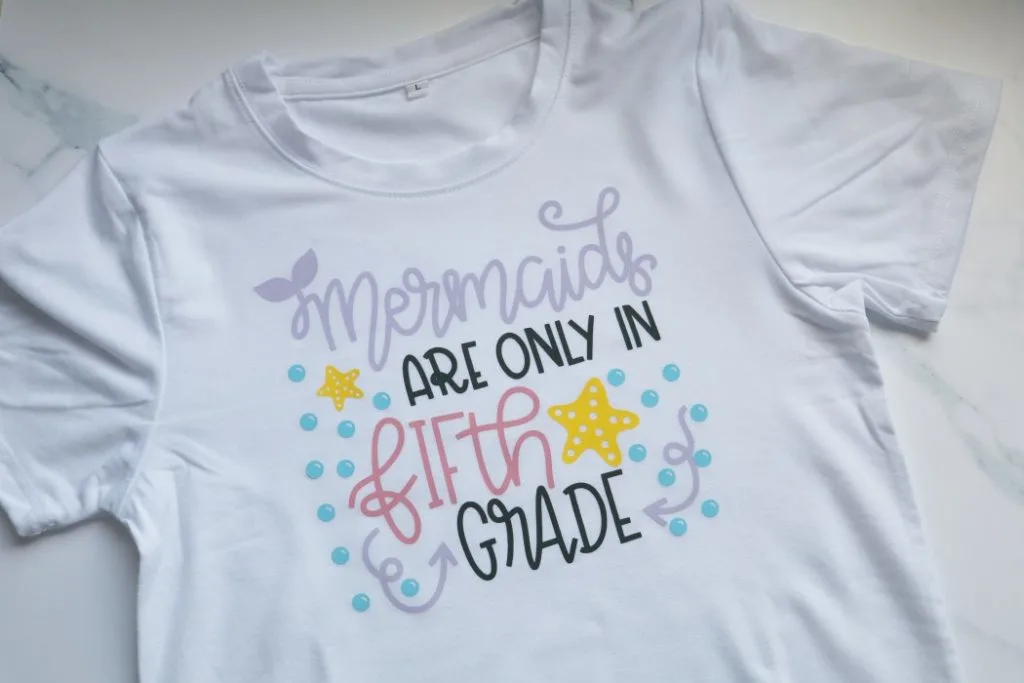 I love my Cricut machine and everything I can do with it. From labeling school supplies to make the kids special shirts for their first day of school and special days throughout the year – it's by far my favorite crafting tool to have.
Each year I personalize the kids school supplies. Their folders, notebooks, lunchboxes, water bottles, pencils, and anything else that needs their name. All you need is some permanent vinyl and your Cricut Explore Air 2 machine. I pick a font I love for each child, spell out their names, cut it out, and apply it to all the things. For items like a backpack and lunchbox you'll want to use Iron-On vinyl.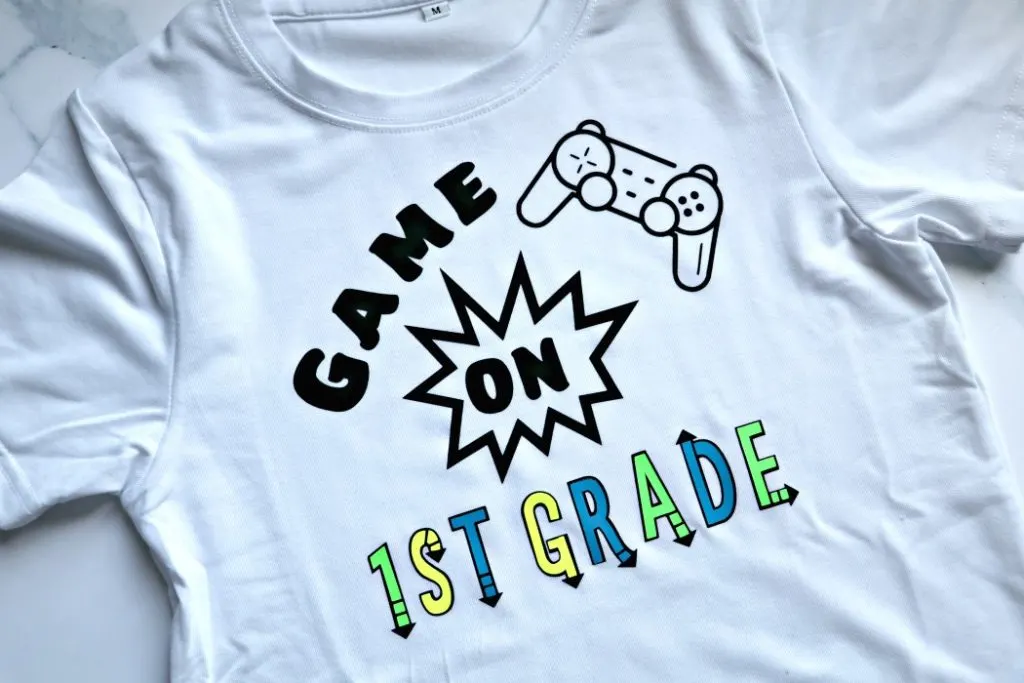 Cricut makes it easy to make the kids cute back-to-school shirts with their design library full of designs. I searched "back to school" in the images and found some I liked. I didn't find any designs for my son, so with a few images combined I quickly made him his own design. If you like the design you can use it too, since I shared it to my Cricut projects profile.
When it comes to back-to-school shirts for the kids you'll need some blank shirts, Any shirts will do, but I went with the Cricut brand shirts. I love how soft they are and they're easy to order with the rest of the Cricut vinyl I needed. For the smaller 2 kids, I went with black and neon-colored Iron-On and with our oldest I went with more pastel colors.
If you're wanting to use multiple colors for your Cricut shirt make sure to check out the sample rolls which come with multiple colors in a pack.
First, you'll want to browse through Cricut Design Space and pick out your designs. I went with designs: Hello Kindergarten #M39E5494 and Mermaids Fifth Grade#M39E7C61for our girls. For our son, I made him his own design with images in Design Space. You can find it HERE.
Once you have your designs figured out you'll want to figure out which colors you want to make the shirt. Get the colors of Iron-On, if you don't already have them, some blank shirts, and cut out your designs. Since you're using Iron-On, Don't forget to Mirror your image!
Once your design is cut out you'll apply them to the shirts per the heat directions on cricut.com/heatguide.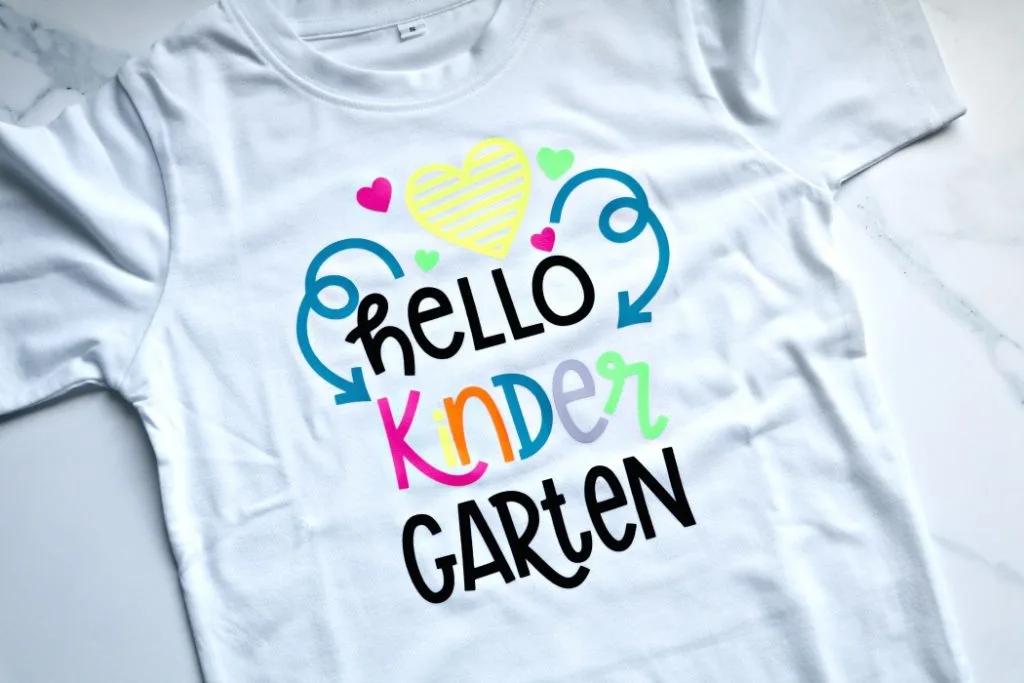 Now your kids have cute, fun, and personalized shirts for their first day of school.
In addition to the shirts you can cut out designs on permanent vinyl to decorate their folders, notebooks, and pencil boxes. I found some more images I liked in design space and cut it out on holographic and glitter vinyl for the kids to jazz up their plain folders and pencil cases.