I've partnered with Dick's Sporting Goods to bring you this online learning back-to-school style guide in this sponsored post. #YOURDAYONESTARTSHERE
Our school year looks a little bit different this year since we're doing online/remote learning for our kids. I turned part of my office into their learning area, but I wanted to try and keep things are normal as we can this school year. One of our yearly back-to-school traditions is spending the day out shopping. Getting their school supplies, new clothes and shoes, and stopping off for a delicious family lunch. However, this year we weren't able to do that, but we were still able to shop for some fun and stylish outfits they can wear to their daily zoom calls.
This year we did our back-to-school clothing shopping online with Dick's Sporting Goods and I haven't shopped there much in the past. When we have it was for outdoor items, like my husbands smoker pellets. I was shocked by all the stylish, cute, and comfortable clothing and shoes they have for kids!
Dick's Sporting Goods offers brands like Nike, Adidas, Champion, and their own affordable brand DSG. This was my first time shopping there for our kids and I am HOOKED y'all. Their prices are affordable and they had a lot of fun styles that my kids love.
When it comes to back-to-school clothing for this year we wanted comfortable items. They'll be doing school from home and when we're home we don't want to be wearing jeans and button-down shirts. We want comfortable clothing and Dick's Sporting Goods offers the perfect comfy styles with colorful leggings, graphic tees, stylish shorts, and comfy sweats.
One of my "rules" for the kids with homeschooling is that they need to get up every morning and look presentable, style their hair and get out of the pj's. Studies have shown how dressing appropriately while working from home can improve your productivity and I want that for my kids. I know on the days where I get up, shower, and get dressed I accomplish a lot more. We'll still have pajama days, but for the most part I want them out of their pajamas on their school days. Another reason for them to get dressed is that we'll be spending time outside when they're done with their live lessons and they'll already be dressed to go outside for some fresh air and activities.
Shopping Dick's Sporting Goods
Dick's Sporting Goods makes shopping easy with 3 easy options:
Buy Online and Pick-up in Store or Contactless Curbside – When browsing the Dick's Sporting Goods website there is an option to see the items available at your local store. Add them to your cart and you can pick them up. We did some of our shopping with Contactless Curbside and I was really impressed with our order. I was hesitant with some of our items because it said only 1 was available, but all of them items were in our order and nothing was out of stock. When I've seen other stores say only 1 item is available it tends to be out of stock when our order is filled. The best part was that our order was ready in under an hour and they brought it out to our car and placed it in our trunk. It was easy and effortless.
Shipping right to your door – I also placed an online order with shipping to our home and the order shipped quickly and everything arrived. They have a variety of shipping options available with free shipping over $49.
Shopping In Store – Our local stores are open and ready for in person shopping! Social distancing was practiced and the staff was super friendly, when I went in to grab an item I wanted.
Stylish Outfits for Kids
Before we got started on our back to school shopping Dick's Sporting Goods invited me to attend a virtual event where they gave us some tips on hot items for the back-to-school season. Trends like clothing covered in big logos, champion is making a come-back, and hydroflask is the go-to brand for water bottles right now.
Our kids are entering kindergarten, 1st grade, and 5th grade and they all have their own personal styles. They are all also like me and love comfortable clothing – leggings, sweats, and joggers so Dick's Sportings Goods is the perfect place to get our back-to-school shopping done.
For our Kindergartner, she picked out a cute floral Adidas Outfit the is bright, fun, and so her. She also picked out a rainbow Camelbak water bottle and pink kid's headphones.
Our First Grader loves the big logo look and went with a blue Nike outfit, Hydroflask water bottle, and blue headphones.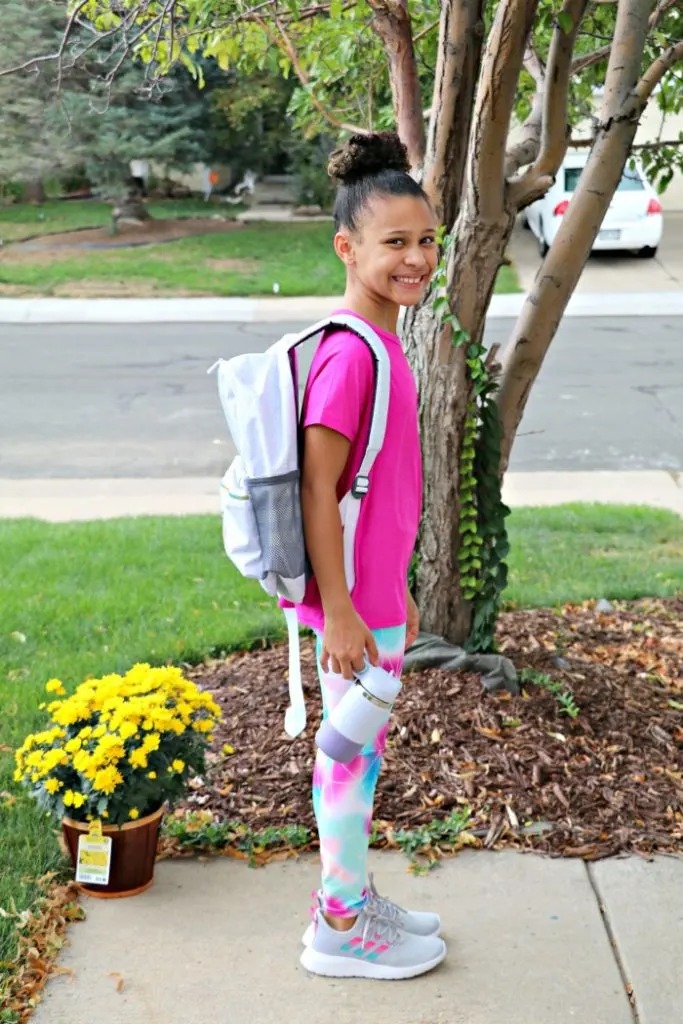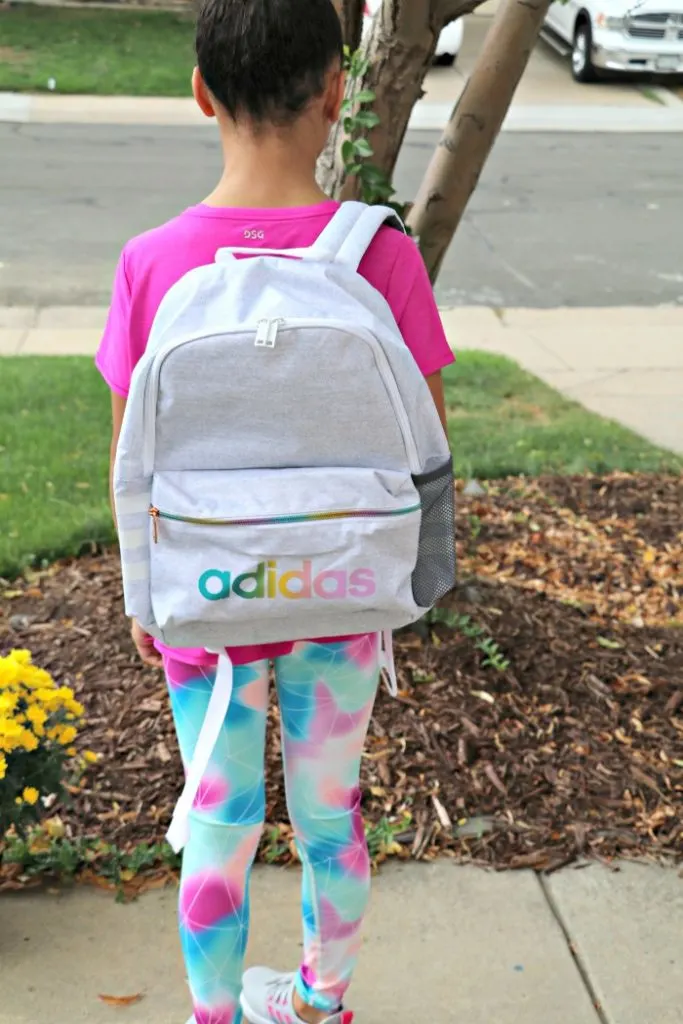 Our 5th grader is all about bright, bold styles and loved this DSG Brand outfit, Adidas backpack, and purple Hydroflask water bottle. We're not sure if they'll head back to school at all this year, but the backpack can come in handy for picnics to the park or it will wait until they do head back to school.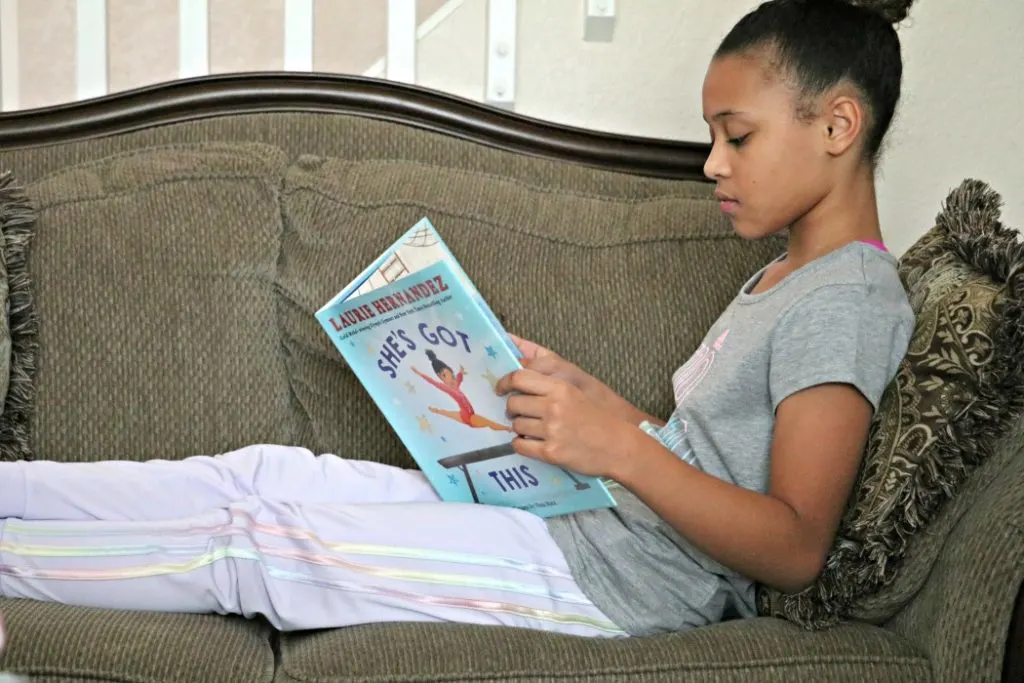 Dick's Sporting Goods offers more than just clothing for kids. They have a variety of shoe brands, back-packs, lunch boxes, water bottles, and even headphones (which are a must-have for remote learning).
Get Active with Dick's Sporting Goods
Since our kids will be home this year it's important they get active. They won't have their school PE or recess time. I also picked up a few new outdoor items for them to enjoy during their outside time like new scooters, balls, and a ring toss game. This will help to keep them active and gives them some new activities to do.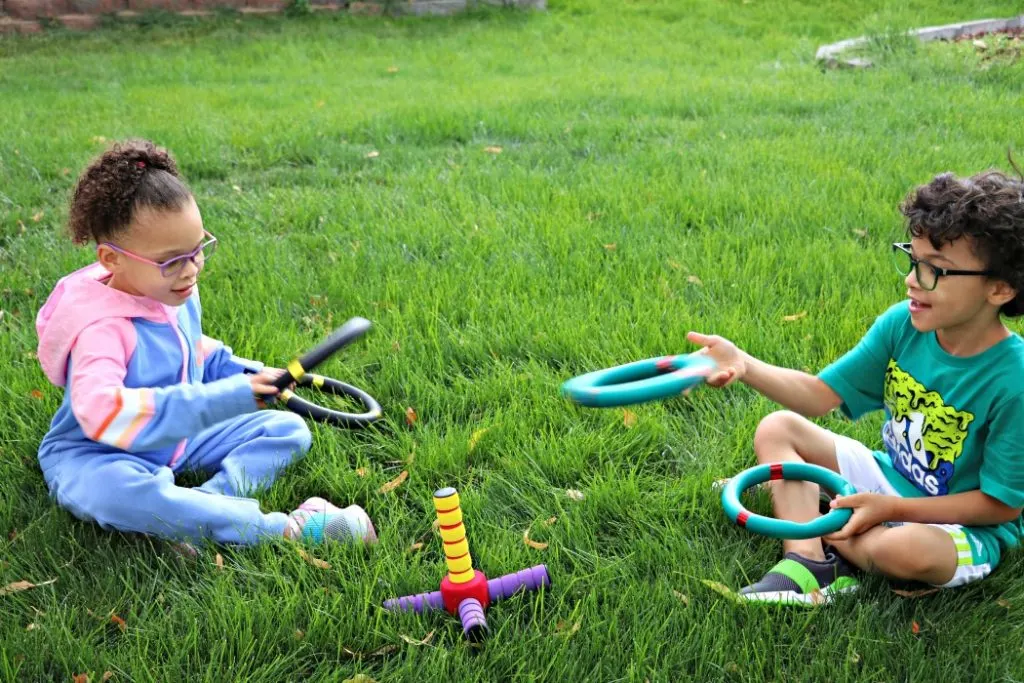 Whether you have a preschooler or college kid Dick's Sporting Goods has styles for all ages and sizes that are fun, comfortable, and fashionable.