Looking for a fun Unicorn Party game? Download our fun free printable unicorn bingo cards – a fun game for kids of all ages and all occasions.
This free printable unicorn bingo game won't cost you a penny and is the perfect unicorn party game. Just download the free unicorn bingo cards, print them out, and get to playing bingo.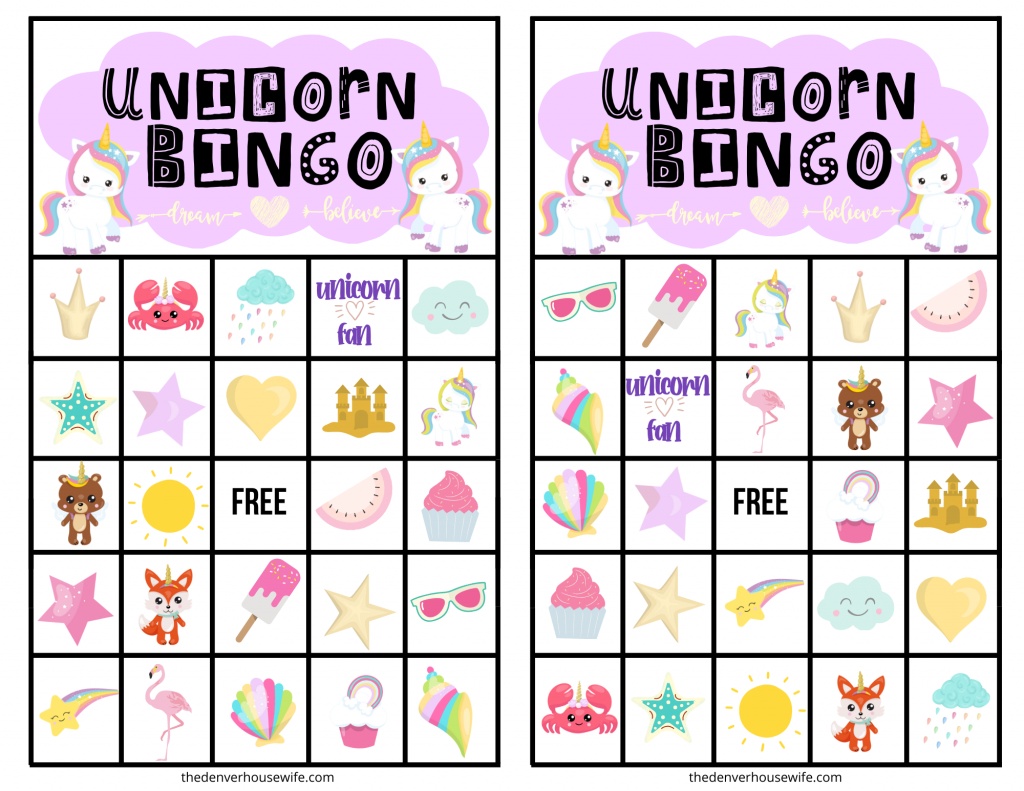 If you're looking to make your Unicorn Bingo game cards and calling cards last for more then 1 day make sure you laminate them. This will make them sturdier and indestructible so unicorn lovers can play unicorn bingo over and over again.
Don't forget to grab some bingo chips so the kids can have something to mark their spots off with.
What you need
Scissors
A bowl
Unicorn-themed prizes
Laminator (optional)
How to play!
Bingo is a classic party game that most people know how to play. But just in case, here's a quick recap!
Download and Print out the unicorn bingo cards.
If you're going to laminate your bingo cards and calling cards, do it now. If not, skip this step.
Cut the bingo cards in half and cut the calling cards out. Using a paper cutter will make this a lot quicker.
Give a bingo card and bingo chips to each player.
Place all the bingo callers into a bowl, mix it up, and pick them out one at a time from the bowl.
Call out the picture to the players.
If you've got that picture on your bingo card, cross it off.
The first player to cross out a whole row (horizontal, diagonal or vertical) shouts BINGO! and wins a prize.
Looking for more Unicorn Party Fun? Check out these posts:
This printable comes with 10 bingo cards + calling cards