Get this free back to school about me printable that comes with an All About Me Page, First Day of School, and Last Day of School picture pages.
Going back to school is such a fun time and a great time to document who they are as a person. Using an All About Me chalkboard sign printable is a great way to keep track of those First Day of School milestones.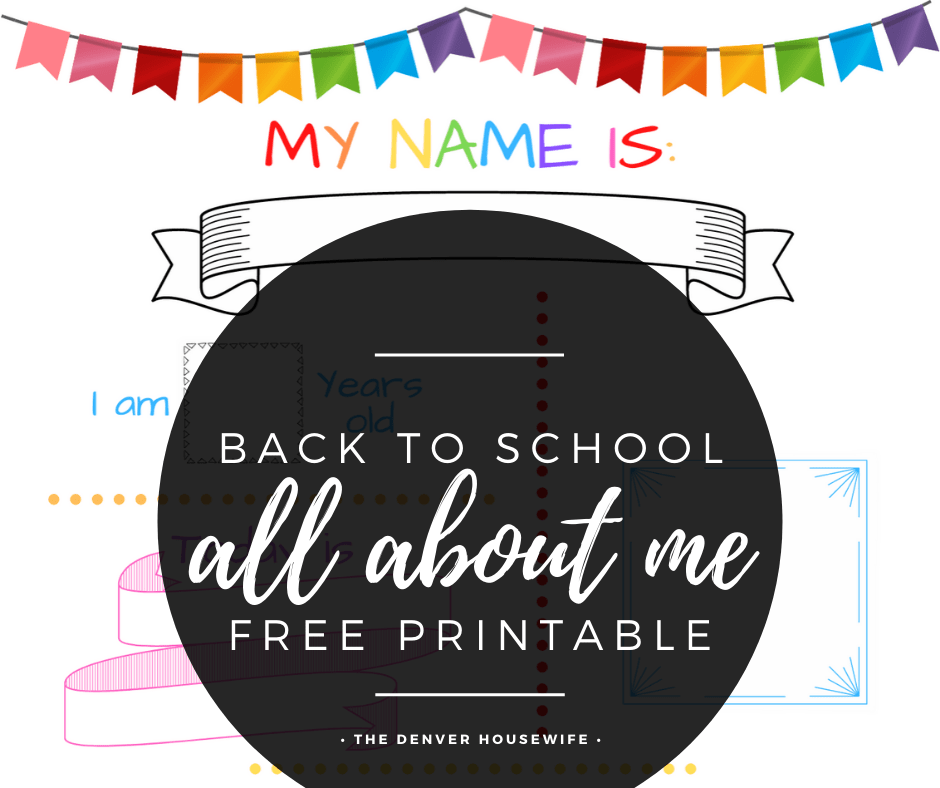 Capture their picture on the first day of school and the last day of school and add them to the picture boards. On the All About Me pages you can ask your kid(s) their favorite food, color, movie, and song. Fill in what they love, how old they are, and the date.
There are even spaces for you to fill in your own tidbits. Maybe it's a joke your child wants to remember, a memory from their first day, what they took for lunch, or whatever you choose. Don't forget to add which grade they're entering!
Print out this page, fill it out, and take a picture of your child with it to add to their memory book. Do the same thing again on the last day of school and see how they've changed over the school year.
Do they like a new food or color? Or has it stayed the same? Compare the pictures to see how much they've grown, if they've lost any teeth, and how their hairstyle might have changed. These All About Me pages printables are the perfect memory book pages and something for them to look back on when they're grown.
If you enjoy this printable make sure to check out our printable library full of other printables. With Back to School coming up the Lunchbox Planner + Note Cards is a must-have!