Download this Free Printable as a cute and fun way to show Mom how much she is loved this Mother's Day. The free all about mom Mother's Day printable is free, easy for kids to do, personalized, and a great memorable gift for moms.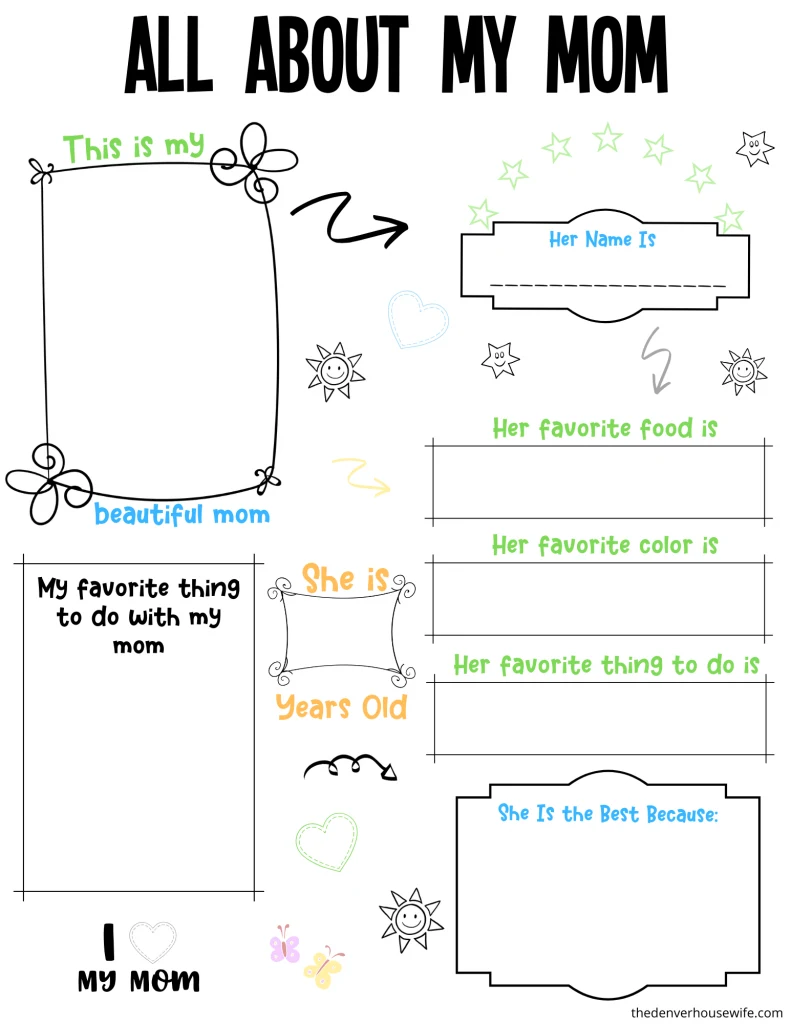 Normally my kids bring something similar to this home for Mother's Day from school, but since they aren't in school this Mother's Day we're printing these out at home for them to fill out. The kids can write or draw their answers and I can't wait to see what they come up with.
Some of my favorite gifts as a mom are the ones my kids create. The homemade cards, homemade art projects, and surveys like this one. They show how much I mean to them and I love seeing their responses each year. I add them all to our memory box and it's fun to go back and look at them each year. I love seeing how they've grown in their writing, drawing, and descriptions. Even if the things they love about us don't change, that's ok. It's still a nice memory to have and see how they've grown over the years.
Download All About Mom
To get your Free All About Mom Mother's Day Printable visit the link below and download a copy. Print it out and have your kids fill it out.
Printables on The Denver Housewife are for personal use only and cannot be sold or redistributed without permission.
This post contains Amazon Affiliate links. I earn a small commission on each purchase to help keep the lights on at The Denver Housewife.