Our favorite Santa is back in town at Santa HQ in FlatIron Crossing Mall. Thank you to Santa HQ for sponsoring this post.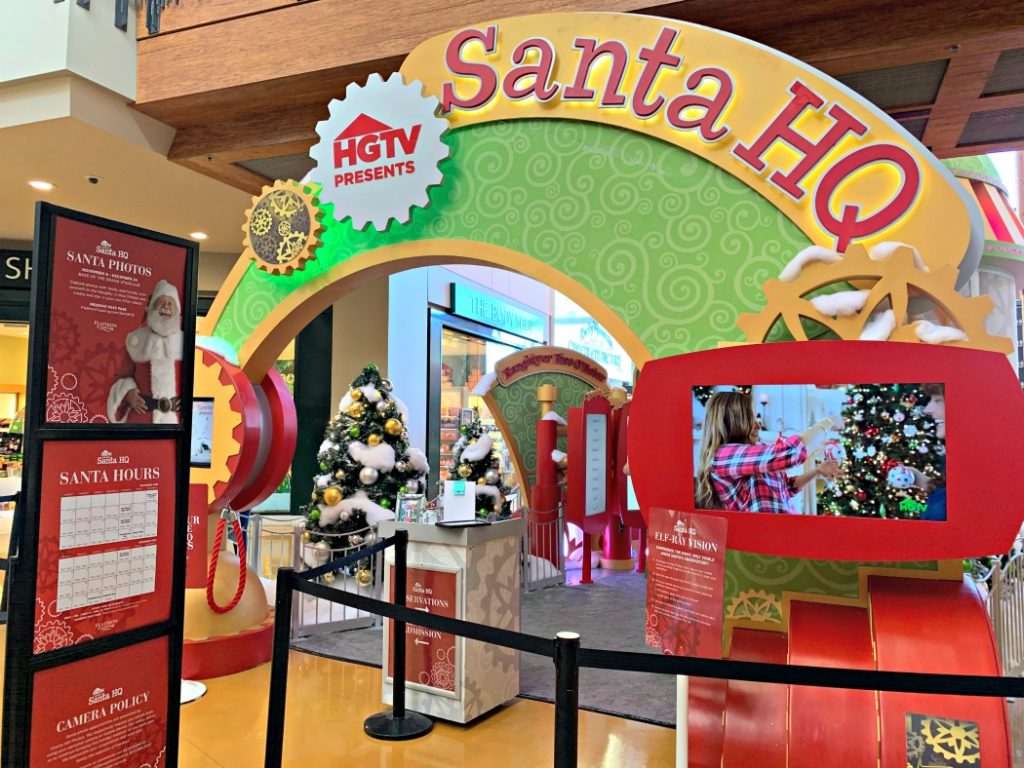 The holidays are all about traditions and traditions aren't something I remember too much growing up. There are only 2 traditions from Christmas I remember from growing up – Spending time with family (which is so important) and then driving around to look at Christmas lights on Christmas Eve and eating McDonalds. There's a funny story for that, but I'll save that for another post.

As my kids grow up I want them to have traditions they can remember and hopefully share with their families. Cinnamon rolls on their birthdays and holidays, attending fun events for Holidays, and of course making a trip to visit our favorite Santa at Santa HQ.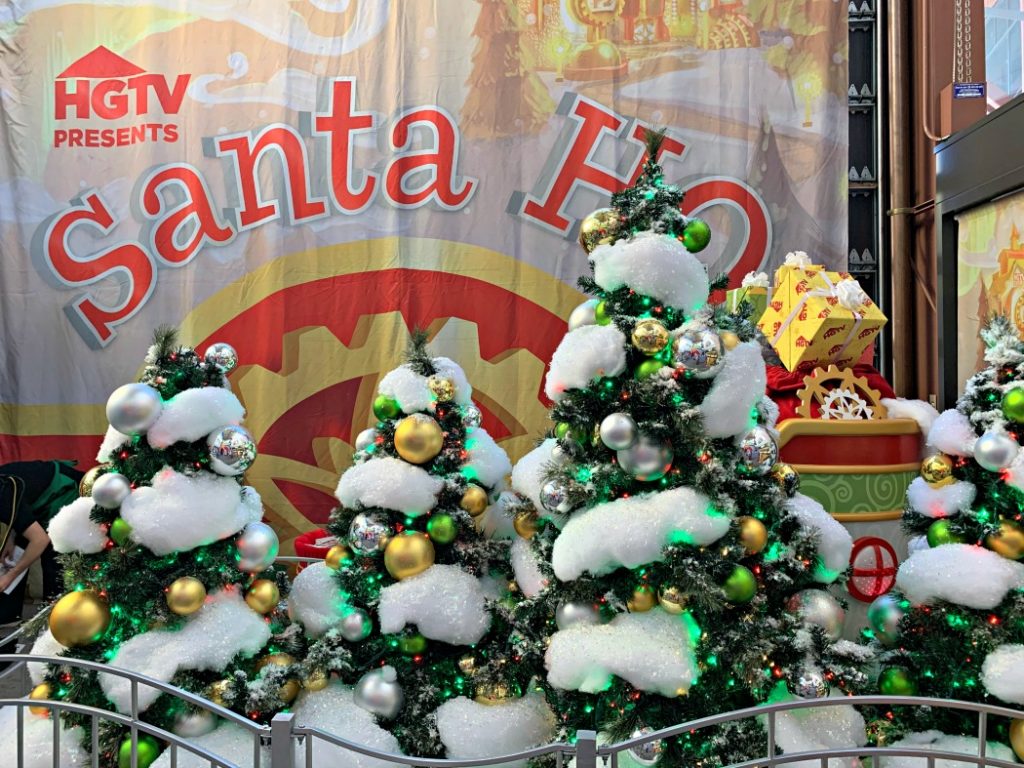 The last few years we've made the trip up to FlatIrons Crossing Mall to visit the Santa HQ immersive experience and the kids love it. Santa HQ revolutionizes the traditional Santa Claus visit by guiding us through an immersive, interactive holiday experience with the use of state-of-the-art digital technology. The kids have a blast taking part in some of the fun experiences Santa HQ has to offer, like:
Traditional photo opps with Santa Claus, with a variety of photo packages families can choose from.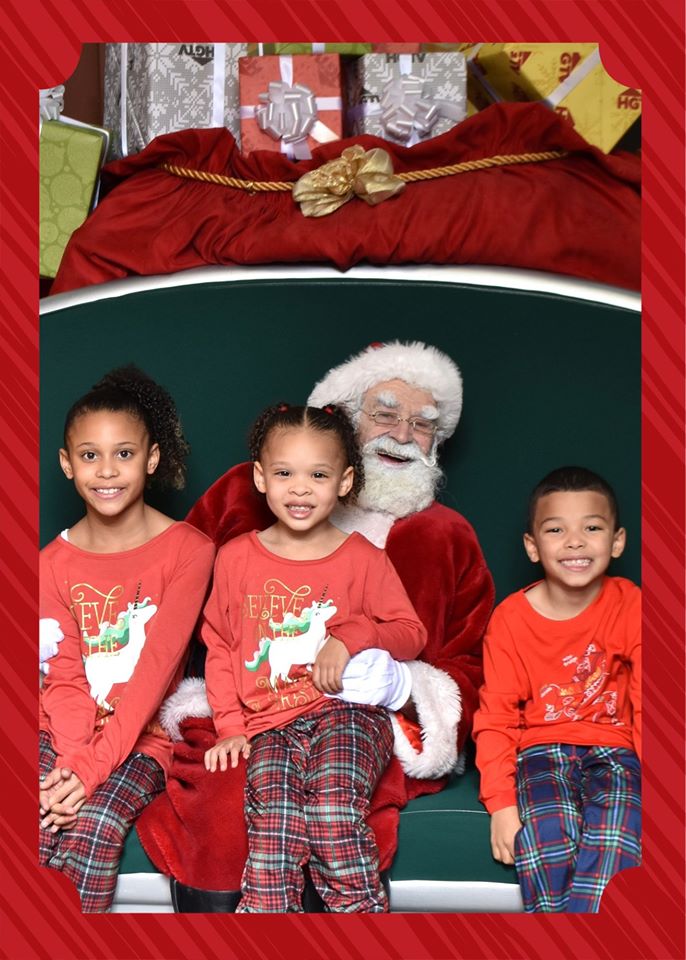 Santa HQ's Elf Academy, a new, family-friendly experience that features interactive technology to enhance the entire HGTV Santa HQ visit. The Elf Academy includes:
Magic Mirror: Guests can transform into one of Santa's elves and virtually try on various elf outfits, and Elf-ID: Guests can create their very own customized Elf-ID card using the new Elf-ID app and a "selfie".
Guests stand in front of the Magic Mirror video screen and, through augmented reality, transform into Santa's Elf. o The Magic Mirror allows guests to select one of four elf styles (Hazel, Ruby, Jack, and Strawberry) from which to choose outfits. The guest can then virtually try on three separate elf outfits based on the chosen elf style. o Once the user has completed their Magic Mirror experience, guests have the option to receive three photos by entering either their mobile number and/or email address.
Elf-ID: Guests can create their very own customized Elf-ID card using the new Elf-ID app and a "selfie".
Guests choose one of four cards to customize (Hazel, Ruby, Jack and Strawberry). o The guest then takes a photo of their own face through the application and fills out special fields like favorite food and favorite reindeer. o With all the information compiled, the Elf-ID app creates a custom Elf-ID card, which the guest can receive via email.
Elf-Ray Vision: Guests can explore Santa's Observatory through the use of tablets. Areas within Santa HQ trigger an augmented reality experience for guests.
Naughty or Nice Meter: Visitors can stand next to an interactive board to find out which of Santa's lists – Naughty or Nice – they made.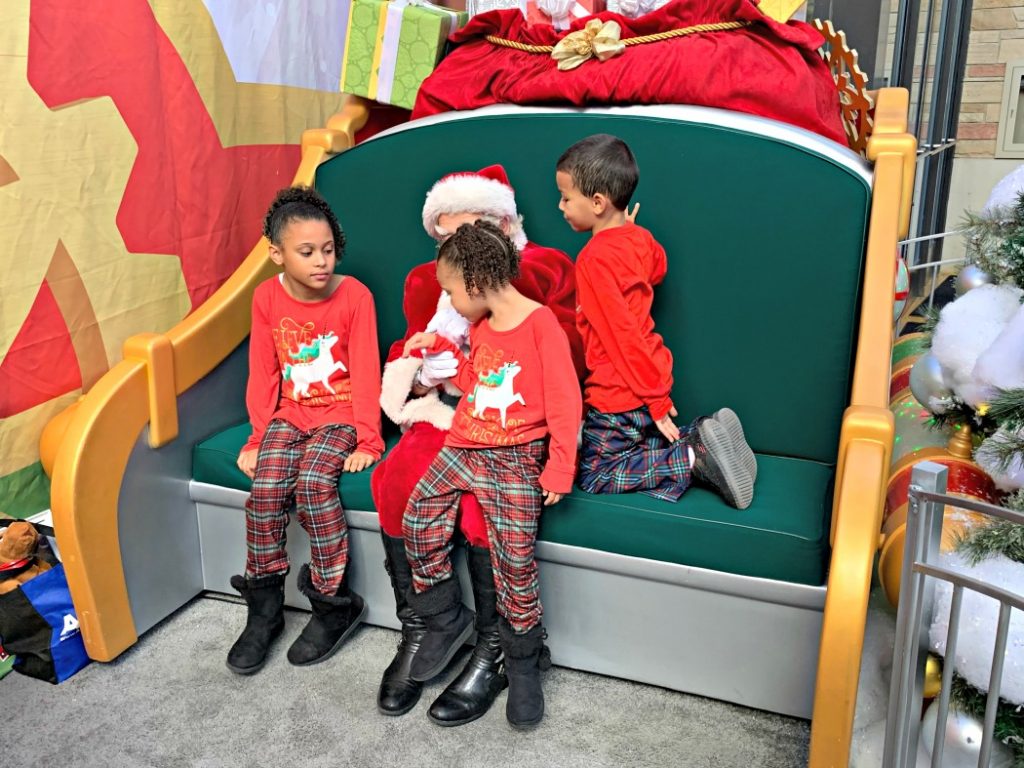 Fast Pass is the Way to Go!
When visiting Santa at the mall it can be craziness depending on when you go. Getting a Fast Pass lets you skip the line and makes the whole Santa experience a little less stressful over the holidays.
With a Fast Pass you can select the date, a 30-minute window of time to use your Fast Pass, pre-pay online, upgrade your package by adding a family photo weeks/days in advance, and opt-in to receive text reminders about their Fast Pass window. Get your Fast Pass at FlatIron Crossings Mall.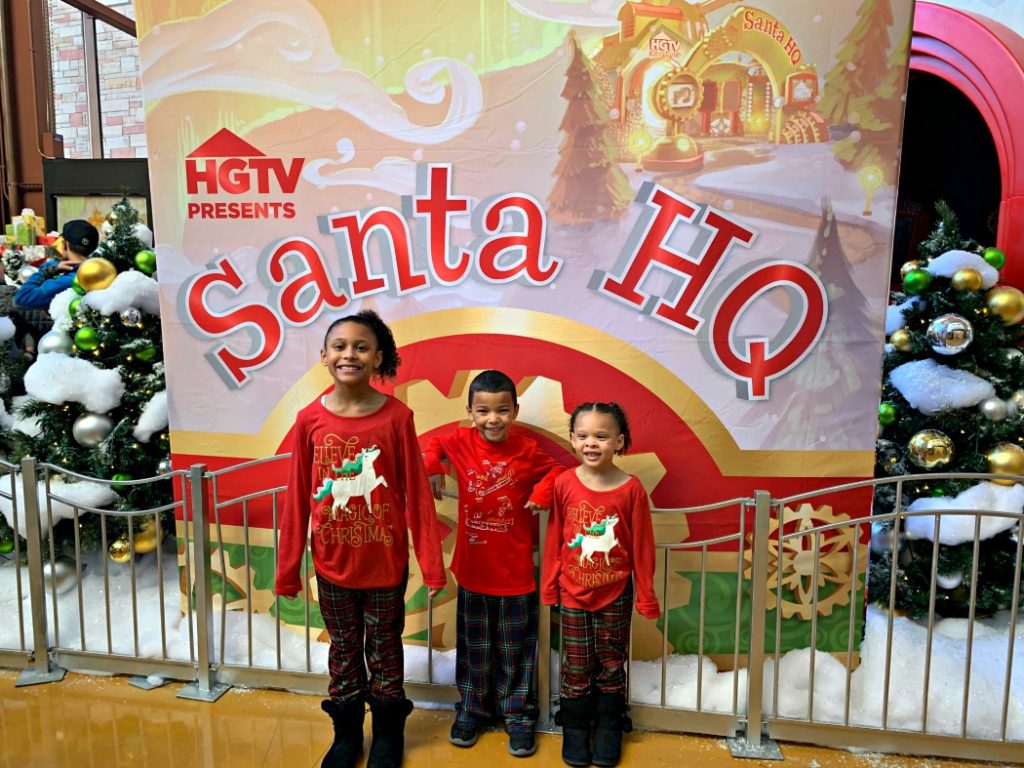 Special Santa HQ Events
Santa HQ offers a variety of different events. You'll need to check with your local Santa HQ for the dates & times of their event, but here is a sampling of what they may offer.
Sensory Santa: This sensory-friendly holiday event at Valley River Center allows families with all spectrums of special needs to experience the time-honored tradition of a visit with Santa, in a comforting environment prior to public hours. Accommodations are made to support the sensory, physical, and developmental needs of this special audience.
Yappy Hour: Special event for you and your furry friend to get time with the "Big Guy." Bring your dog or cat to participating centers for an exciting night of pet photos, cocktails and holiday cheer.
Meet Santa's Elves: Have fun with Jack & Strawberry, the official elves of Santa HQ. Kick off the holiday festivities and enjoy caroling, photo opportunities, storytime, hot chocolate and much more.
HGTV Gives Back
A big part of the holidays is giving back to those who need some extra love. While it's important to give back ourselves (if you're able too) I also love to support companies and places that give back as well. HGTV's Through the Holidays Giving Program understands the need to give back and encourages visitors to donate toys for underserved children during the holiday season.
In past years, HGTV's Help Through Holiday Giving has collected more than 66,000 toys benefiting local organizations such as Forgotten Angel Tree, Salvation Army Angel Tree, Toys for Tots, and Spark of Love Stuff a Bus.
What are you waiting for? Make a morning out of visiting Santa at Santa HQ, don't forget to book your Fast Pass. Take part in all the fun things Santa HQ has to offer, browse the mall for gifts, and enjoy a meal together as a family.