I'm always looking for new kid-friendly foods to feed my kids. Whether they're at home or we're packing their school lunches, it's always nice to have new meals up my sleeve. If I'm being honest, I tend to get stuck on the same foods when feeding our family so when I'm introduced to new food items I'm always willing to try them. When Babbleboxx reached out asking me to check out some of their Kid Friendly food options I jumped at the chance to check them out and they've been a hit with the kids!
This post is sponsored by BabbleBoxx.com. #KidFriendlyBBoxx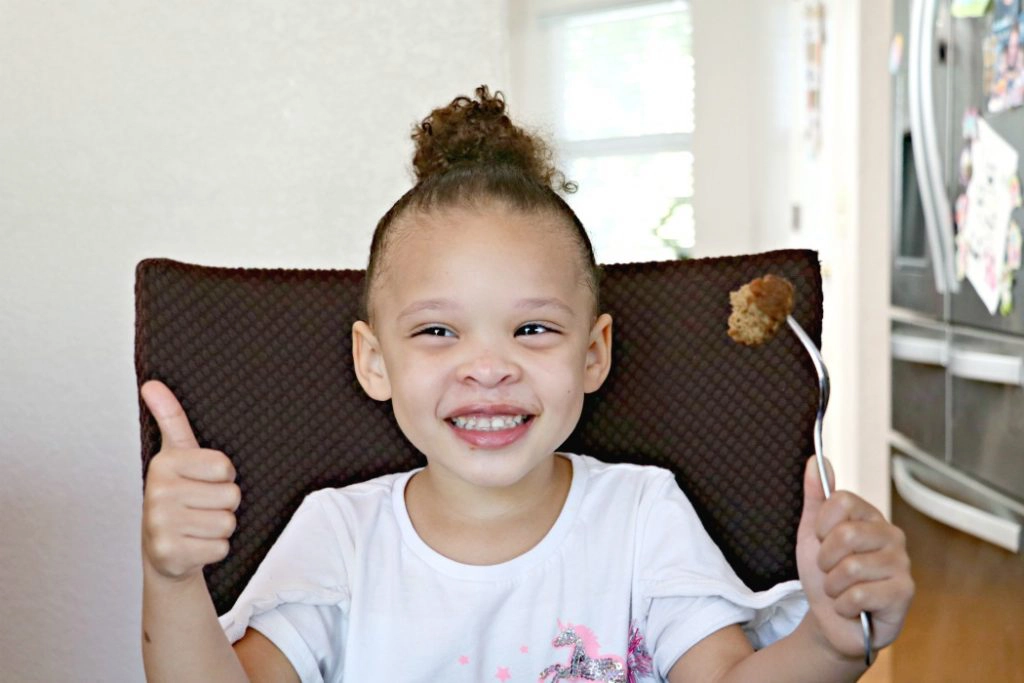 My firstborn is a very picky eater. He's now 16 and it's almost impossible to get him to try new foods. It's always been a struggle to get him to eat anything outside of the few foods he likes. When I had our other kids I vowed to break the picky eater struggle and while we've had our ups and downs, I'm happy that our younger kids are a lot less picky and will try new foods. Of course, they all have items that they just don't like and that's ok, but for the most part, they eat everything we give them. The biggest thing has been introducing them to a variety of foods from an early age and encouraging them to try new foods, even if it means dipping it in ranch.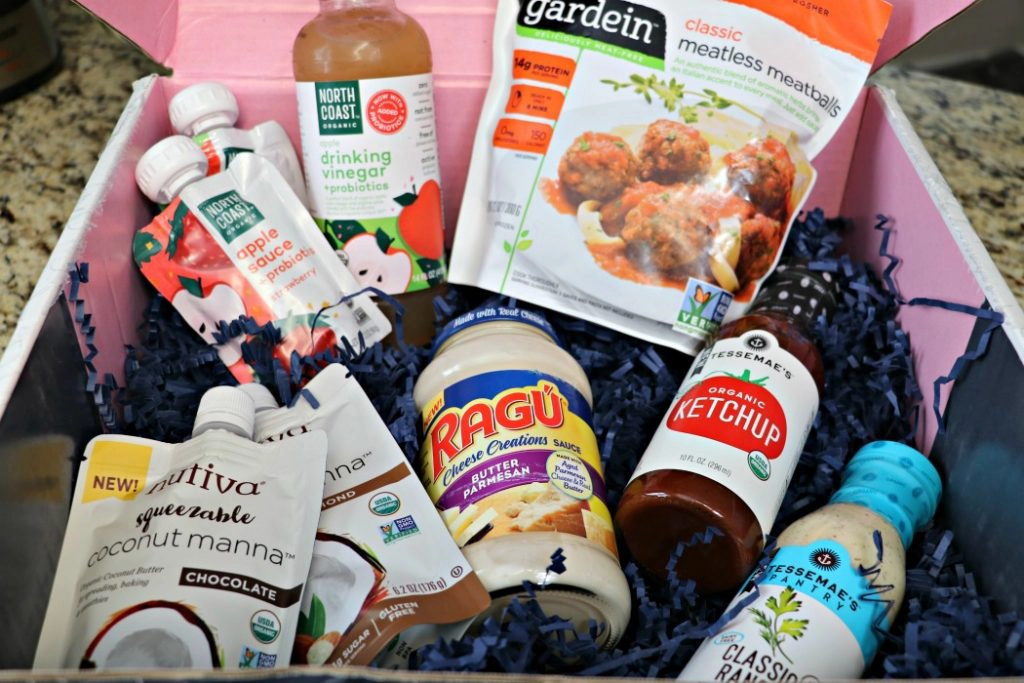 Kid-Friendly Foods
I'm all about quick, easy, and delicious foods for our kids. Gardein Classic Meatless Meatballs can be enjoyed in so many ways, but our toddler's favorite way is with plain ol' ketchup. The Gardein Classic Meatless Meatball are perfect for a quick lunch since they can be ready in as little as 3 minutes. Add them to pizza, subs, pasta, or on their own.
Gardein Classic Meatless Meatballs are always certified vegan, non GMO, dairy-free and kosher. With 14g of protein, and ready in as little as 8 minutes, toss into your favorite sauce – and you've got an easy dinner or thermos lunch!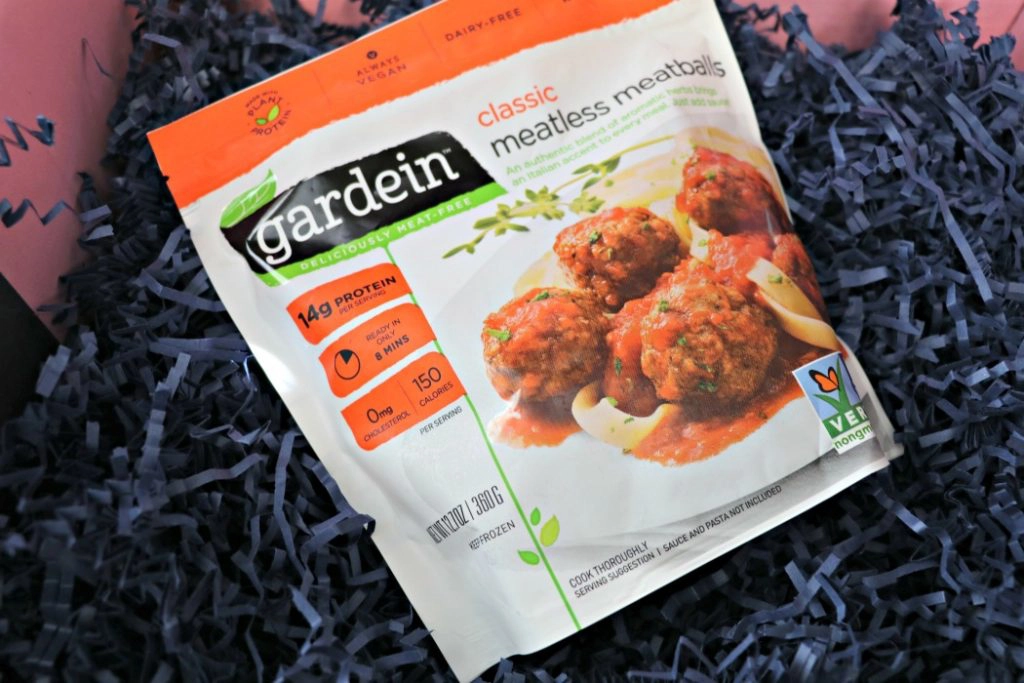 Our toddler's perfect lunch is foods she can dip. I like to joke that her favorite food is sauce because she loves having sauce to dip her foods in and Tessemae's sauces are perfect for our family. We go through a lot of ketchup and ranch in our home and the Tessemae's have been a huge hit. Our oldest daughter loves to take salads for her lunch and I've started using Tessemae's Pantry Classic Ranch and she hasn't even noticed a difference. I love that it's thick and creamy, with a classic ranch taste, but also USDA Certified Organic, Dairy Free, Gluten Free, with No Sugar Added.
Remember above how I said our daughter loves her meatballs with ketchup? Well, Tessemae's Ketchup is perfect for those meatballs and any other food that requires ketchup. Most organic ketchups I have tried have never been as good as the iconic ketchup we've all eaten, but Tessemae's is delicious and the perfect addition to our sauce family.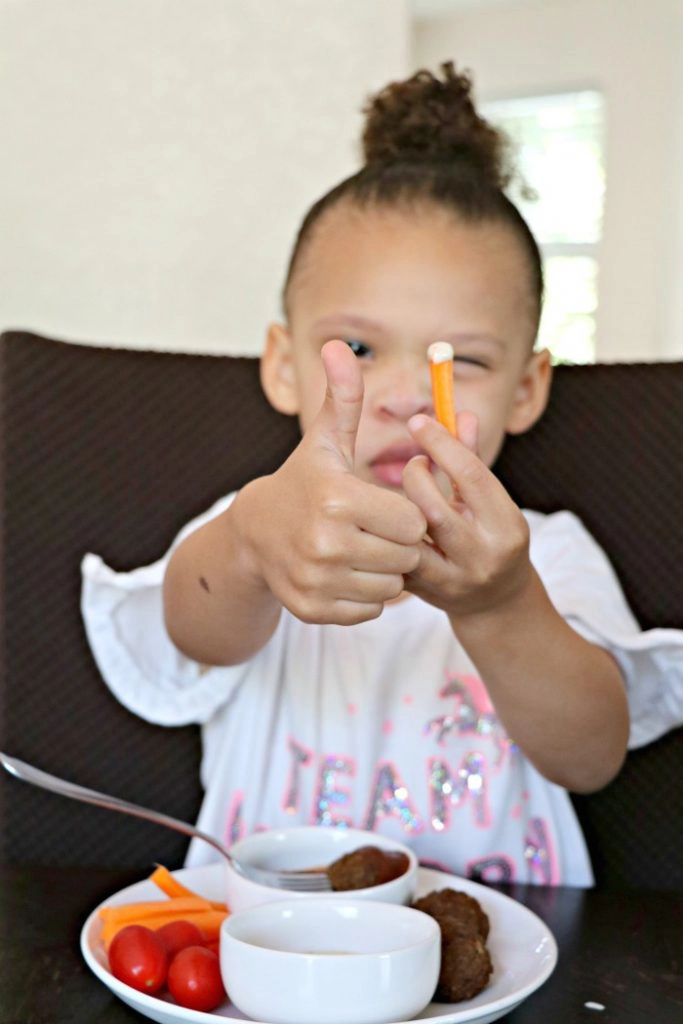 Tessemae's Ketchup is made with premium, organic tomato paste and
naturally sweetened with organic dates and white balsamic vinegar—this perfectly flavorful condiment satisfies the iconic taste that kids want. Bonus: it's USDA Certified Organic, Whole30 Approved, Keto Approved, Dairy-Free, Gluten-Free, Vegan, Non-GMO, and with No Sugar Added.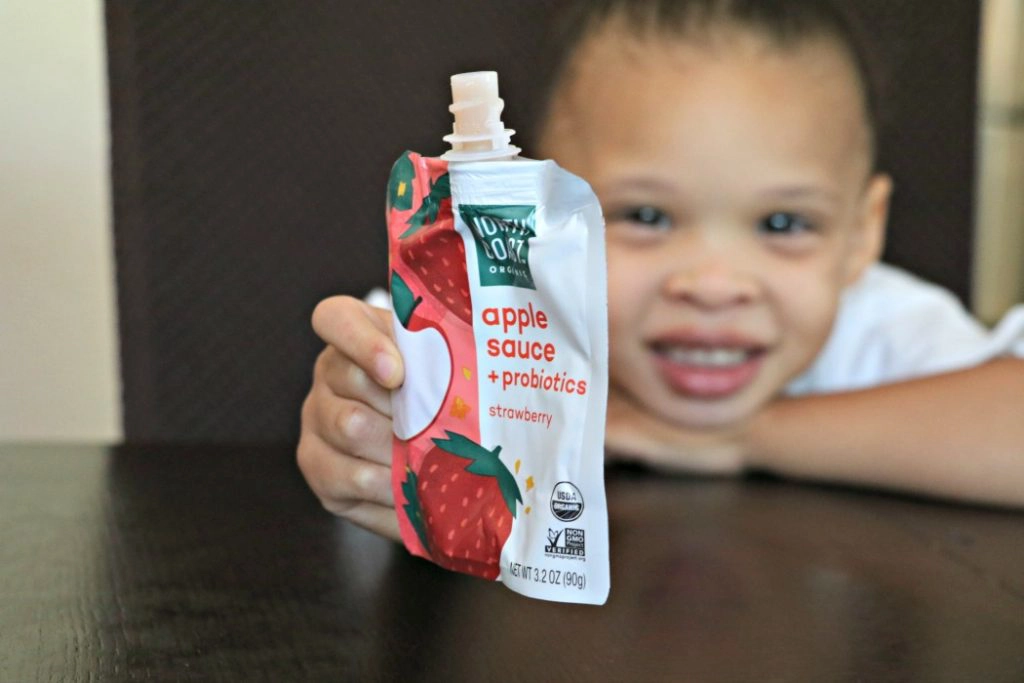 Apple sauce pouches are gold in this house. We go through SO MANY and they're the perfect on the go snack, travel perfectly, and are easy to take for school lunches. I even find my kids eating them with breakfast. Did you know they make Probiotic Apple Sauce Pouches? Not only are your kids getting a snack they love, but it's also helping to take care of their gut and the friendly bacteria that reside there. North Coast's Probiotic Apple Sauce are a mom win!
We also got North Coast's Probiotic Apple Drinking Vinegar which combines recommended daily dose of 2 Tbsp. Apple Cider Vinegar conveniently mixed with the perfect blend of Apple Juice and water, making it as simple as could be! No added sugar or preservatives and never from concentrates, you can feel good about what you're putting into your body. Drink to your health!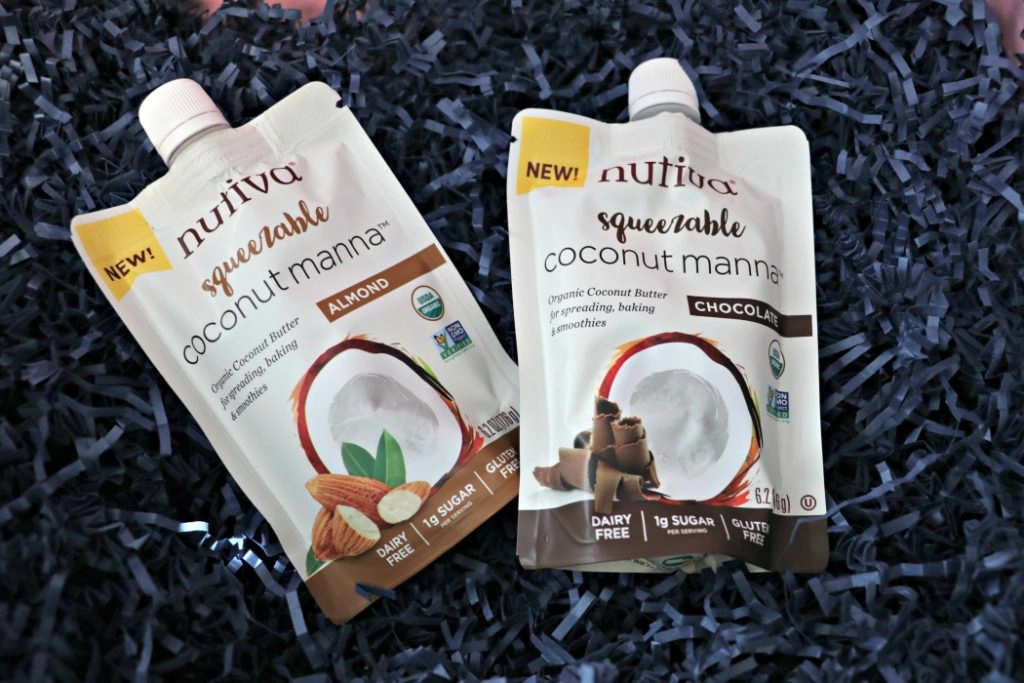 Our kids love a good chocolate spread. Who doesn't? The Squeezable Organic Coconut Manna from Nutiva is a spreadable coconut butter spread made from organic pureed coconuts. Available in 3 flavors – chocolate, almond, and coconut it's perfect because it only has 1g of sugar per serving, can be used in a variety of ways, and is a healthy alternative to nut butters.
Pasta. It's a family staple. Perfect for quick dinners and leftovers make for great lunches. Ragu's new Butter Parmesan Sauce is perfect for those kid-friendly easy weeknight meals. One of my favorite pastas to make is buttered pasta, peas, crumbled bacon, and parmesan cheese. This sauce is the perfect new addition for that quick meal and it's so delicious! It's also great for 3-minute mac n cheese. Who knew you could make 3-minute mac n cheese that is freshly made and not in a microwave cup?? Since this mac n' cheese is so easy to make it's the perfect side dish and the leftovers make for easy thermos lunches the next day.