Earlier in the moth I told y'all about How I tackle my holiday shopping and about the fun toy events Walmart is putting on throughout the holiday season. We had a chance to check out an event at a Walmart near us and the kids had so much fun. They had a couple toys on display for the kids to check out and then I let the kids lose to check out all the other great toys in the Walmart toy section and pick out some items for their Christmas lists. While at the event the kids got to play with the Little People City Skyway, which just happens to be a hot toy this year on the #ChosenByKids toy list, and they loved it. We ended up buying one that day and the kids haven't stopped playing with it.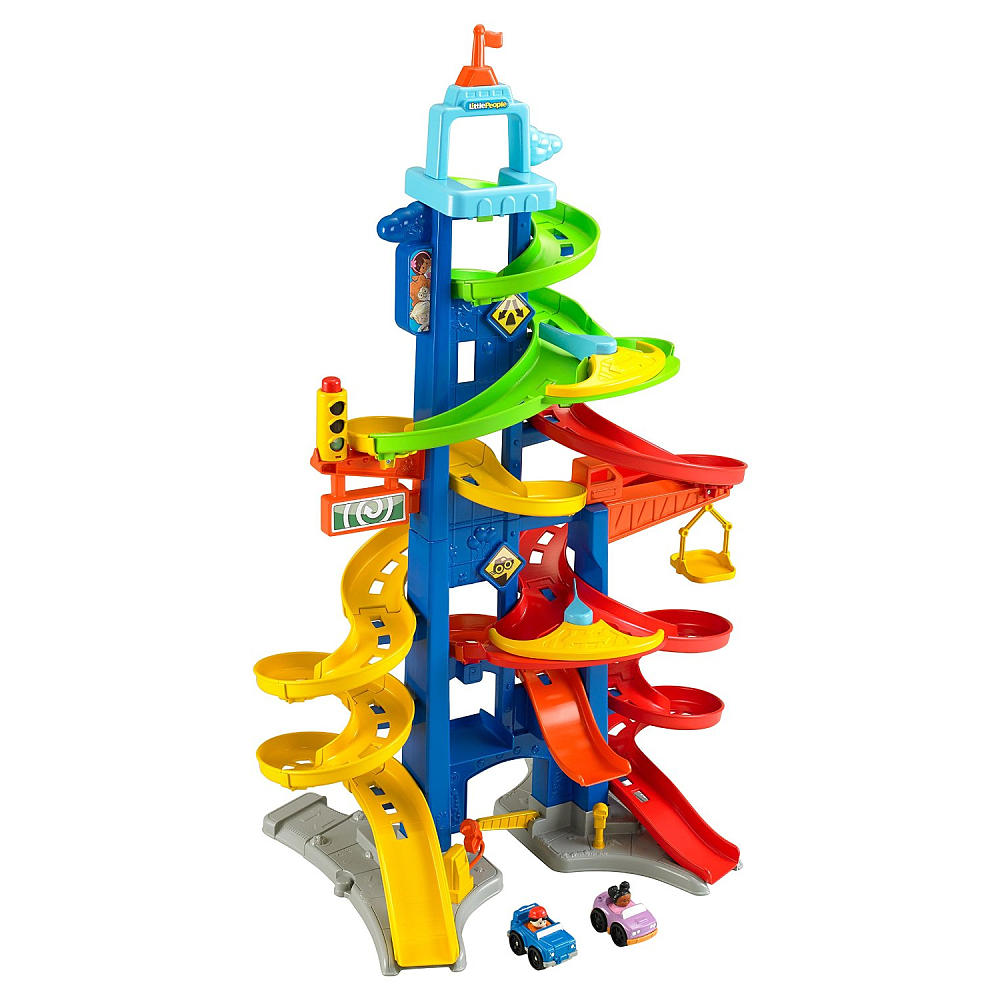 About the Little People City Skyway
Standing over 3 feet tall, the Fisher-Price Little People City Skyway ramps up the zipping, zooming racing fun! Your little racer sends a vehicle down the ramp at the top, then waits for the surprise finish as the car comes out at the bottom in one of three spots. Will it speed out one of the two side exits or jump off the middle ramp? It's a different racing experience every time! The creative play is revved up even more with a realistic crane, stop sign, gas pump and parking meter. With the Little People City Skyway, your little one will enjoy hours of non-stop action!
The Little People City Skyway by Fisher-Price was pretty easy to assemble with easy to read and understand instructions. You will need a screwdriver for assembly, but that is the only tool you will need. The ramps and a few other pieces need to be screwed into place, but it was very easy to do and was together quickly. There are no batteries required, which makes me very happy.
Fisher-Price is a brand I've been playing with since I was a kid and it's a brand I buy for my kids. Their toys provide hours of fun for the kids and are great quality. The Little People Skyway combines quality, fun, and the little people (another of my kids favorite toys). Our 4 year old and 1 year old have so much fun playing with it and love to race the cars down the track and catch them at the end. The kids also love pretending to fill the cars with gas, lifting the gate, swinging the cars on the crane, and sending the cars on adventures throughout their playroom.
The Fisher-Price Little People Skyway is available at Walmart for $29.97.


This post is sponsored by Sverve. All opinions are my own!