This post brought to you by Comfort and Harmony. All opinions are 100% mine.
When I had my daughter a few years ago I nursed her for several months and I have a big name nursing pillow. The nursing pillow was nice, but I wish it had been a little firmer and more versatile. I recently discovered the mombo nursing pillow and I have to say, I'm impressed with what I have read about it. This is definitely going on my list of baby items to get when our next one comes along.
The Mombo nursing pillow is a unique and different nursing pillow. It has two different sides – the Firm2Soft, 2-Sided construction, is uniquely designed to offer distinct benefits on each side. The firm side offers enhanced back support during nursing and just the right elevation for baby. While the soft side is extra cozy – an inviting place for lounging or tummy time. The mombo is the only nursing pillow with a vibration feature, to give baby the ultimate soothing experience while lounging.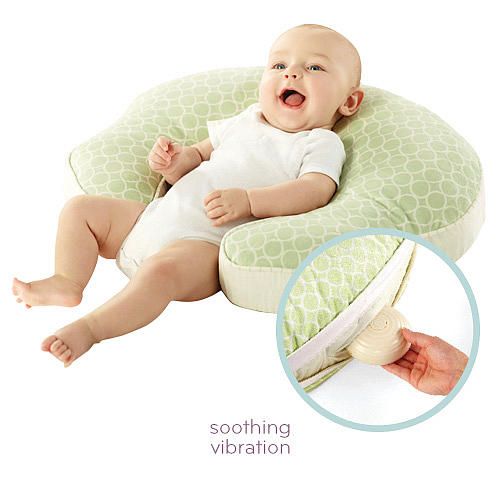 Mombo has a variety of different nursing pillows with lots of fun patterns. Available at Toys R' Us and Babies R' Us stores and websites!
Make sure to like Comfort & Harmony on Facebook and Comfort & Harmony on Twitter to stay up to date with their nursing pillows!