This is a Sponsored post written by me on behalf of Picture People for SocialSpark. All opinions are 100% mine.
At Picture People, they offer more than professional photography. Their portrait studio captures the moments your family will cherish for years to come. Their professional photographers know exactly how to bring out the unique personalities of each individual, creating a photographic record that can be shared and displayed. The Picture People photography studio does more than take photographs; they make memories that last a lifetime.
I have been going to The Picture People for YEARS and have always been happy with the results. I actually tried a different portrait studio when we moved to Denver and I wasn't very happy with our portraits and knew I would drive the extra distance to get future pictures done at The Picture People.
My toddler isn't very fond of getting her pictures taken and picture taking can be draining and stressful with her, so I was nervous about how our session would go today. I was able to make my appointment online, in a matter of minutes and got an email reminder a few days ago letting me know our appointment was coming up. I did end up calling to make our appointment earlier in the day and the girl who helped me over the phone was very helpful with changing my appointment. I called again when I couldn't find the location in the shopping center and they were once again helpful and courteous.
We arrived to the studio and were greeted by Patricia who ended up being our photographer. We waited a few minutes and were taken back to the room to have our portraits done. She asked about our visit and explained how The Picture People likes to focus on people rather then props, but that she would add a few in for fun. I explained that my daughter can be difficult when it comes to pictures and she made sure to make the shoot fun. Playing with her and getting her to interact with her while she took pictures and when my daughter noticed the blocks on the wall and wanted them, she found a fun way to incorporate them into the shoot. Patricia was truly amazing and if you're heading to the Picture People in Centennial, CO I would recommend getting her.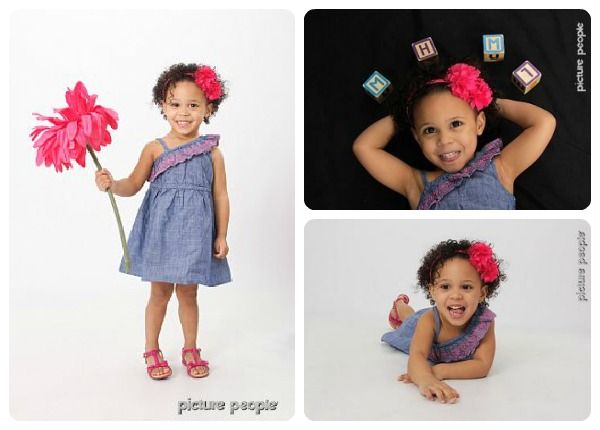 Once our shoot was done and it was just a few minutes before our portraits were ready to view. Patricia made sure to explain all of the different photo options available. Sizes, Filters, Colors, and so on. She even showed me some fun ways to display them in our home and explained about the rewards program, which I ended up purchasing. Once I picked out the portraits we would be getting and the sizes, it was only a few short minutes before she was walking out and handing them to me. The service at this store was great and I loved that I wasn't left waiting for long amounts of time. Other Picture People studios I've been to, the viewing and printing process can take awhile and anyone with small kids knowa that's not a good combo.
I'll definitely be heading back to this location and look forward to using Patricia again for our portraits. She truly did an amazing job and I left so excited to show off my little divas portraits! The portraits we received are great quality and I can't wait to see them hanging our on walls. I posted them to Facebook and our family and friends are going crazy over how cute they are and I have to agree.
The Picture People has a great coupon out right now for 20% off Professional Portraits! This would be perfect for getting some springtime portraits of the kids done or even a family portrait. You can never have enough portraits of the kids and family. The Picture People is a national portrait chain with over 140 locations and hopefully there is one near you, so you can utilize this fabulous coupon!